Leaplines is a corporate E-learning company with a new perspective on training. Their learning management system enables corporations to improve their business performance by expanding the knowledge of their employees. It empowers managers to prepare activities for specific target groups and monitor their learning progress.
Leaplines' objective was to increase the level of security, infrastructure stability, and scale up the existing products.
Leaplines needed to support more users on their learning management system, however:
The LMS cloud infrastructure was not cost-effective

The LMS system was hosted on four different cloud services that used different time zones.

Previous vendor couldn't deliver

This led to the strategic need for a new custom LMS development partner. Eastern Peak's team showed a high level of communication skills that streamlined the knowledge transfer process.

New LMS features development was delayed

The development of new features wasn't as fast as the client had expected due to the limitations in the local talent pool.
Leaplines was looking for a reliable partner
"We were looking for additional value, a company that could bring us extra benefits by sharing the experience they had had in the past. We needed to find developers who were ready to go directly into the existing code, and who had the willingness to learn from the in-house team. We found such specialists here at Eastern Peak."
Lior Lavon, CTO at Leaplines BV
In just a little over a year, Eastern Peak had effectively accomplished several crucial tasks:
Project transition management plan which made the transferring of knowledge smooth, and as such, made it possible for the new team to get down to business fast.

Architecture aggregation into one Amazon service which lowered the cost of hosting, and provided the ability to easily scale up from one location.

LMS code refactoring that strengthened the architecture of the learning management system, improved code readability, and reduced complexity.

Security enhancement by dockerizing the solution, utilizing advanced cloud infrastructure setup, and implementing some of the best security practices.
Deliverables
Leaplines provides a state-of-the-art corporate LMS with the following features:
FEEDBACK
We value close collaboration and robust relationships with our clients and always consider their successful business outcomes as our own victory.
When we needed support during off working hours we received a prompt response. The commitment to delivery is definitely one of the strongest points here.
I had a chance to discuss my technology provider's capabilities with other CTOs and I definitely recommended, and I will continue to recommend working with Eastern Peak.
It's a good technology provider both from a technology perspective and from the thoughtfulness and care that they demonstrate. It is obvious to me that they take any project that is in their hands very seriously.
Success

Stories

Whether you are looking to modernize your legacy systems or to entirely transform your business by exploiting advances in technology, we are your one-stop shop in agile digital transformation.
Book a call
Book a one-on-one consultation with our business consultants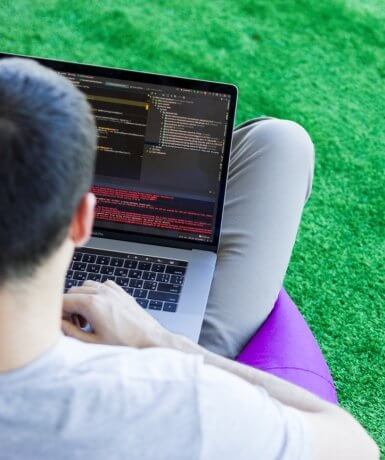 Приєднуйся!
Lead full-stack .NET розробники
Senior Deep Learning інженер
Senior та Middle Ruby розробники
Senior Automation Quality Assurance інженер (JavaScript)
Senior Automation Quality Assurance інженер (JavaScript+Appium)
Middle Full-Stack JavaScript розробник
Middle full-stack .NET розробники
Middle .NET розробник
Full-stack C#/.NET інженер
Technical Project manager
Копірайтер
та інші. . .