Difficult
journeys


aren't taken alone
Every startup's journey is unique, but one thing is common: In order to turn your product idea into a tangible, valuable reality, you need to take the right first steps and taste the waters.
We will guide you through the whole process from concept definition to a product demonstration to ensure it meets demand, brings value and is worth your time, money and effort. Before jumping straight into development.
Empowering startups at every stage
We are focused on helping startups reach their full potential by building great technology products and providing all-round support with every aspect of the process: from the idea and its validation to its design, development and further support.
100% CONFIDENCE
Our values are constant and our processes are transparent – you will always know what we are working on, and why.
Success

Stories

Whether you are looking to modernize your legacy systems or to entirely transform your business by exploiting advances in technology, we are your one-stop shop in agile digital transformation.
Book a call
Book a one-on-one consultation with our business consultants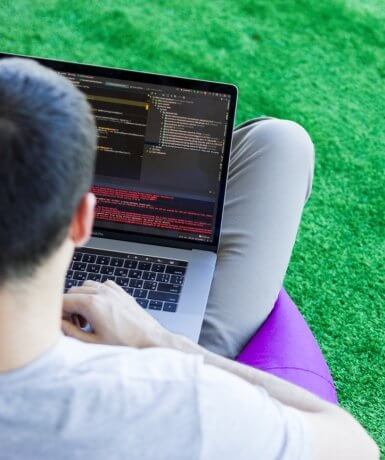 Приєднуйся!
Lead full-stack .NET розробники
Senior Deep Learning інженер
Senior та Middle Ruby розробники
Senior Automation Quality Assurance інженер (JavaScript)
Senior Automation Quality Assurance інженер (JavaScript+Appium)
Middle Full-Stack JavaScript розробник
Middle full-stack .NET розробники
Middle .NET розробник
Full-stack C#/.NET інженер
Technical Project manager
Копірайтер
та інші. . .