Becoming one of the hottest spaces in Silicon Valley and beyond, EdTech facilitates learning and improves performance by creating, using and managing appropriate technological processes and resources.

Having hands-on experience in eLearning solutions development, we at Eastern Peak can help learners achieve their goals easily, learn with joy and at their own pace and transform the entire learning experience.
KALSTUDIES
A digital platform for managing tutoring programs in higher education institutions.
The application lets students from the institutions they belong to search for lessons and tutors using several advanced filters and book them taking into account preferred locations and time ranges. Students can track their progress, plan next lessons, see teachers' availability and control budget.
Features:
Profiles creation and management for tutors and students
Advanced filters to search for lessons
Booking a lesson with a tutor
Admin dashboard
Real-time status of students' budget
Model: T&M
Technologies: .Net, React JS, React Native
MAXIMUM EDUCATION
Developed by our team from the ground up, Maximum is a leading test prep service.
Maximum offers two types of classes – online and blended.
Online classes are designed for students who cannot attend classes in Maximum educational centers. They offer comprehensive educational programs and tools to enhance and personalize students' experience of learning online.
Regarding blended classes, students attend classes in educational centers, yet the homework, diagnostics and communication with a teacher is still done via the online platform to enhance the learning process.
Web platform for test prep
Features for a student:
Theory database
Online adaptive tests
Live webinars and recorded lectures
A student journal with a class schedule and homework
Statistics about attendance and homework completion
Diagnostic tests
An interface for communication with the teacher
Features for a parent:
Student's class schedule
Statistics of classes attendance
Statistics of homework completion and achievements
An online platform that contains exam preparation tests and a set of learning management tools.
This is a comprehensive platform that allows students to study and prepare for standardized tests online. It also allows parents to monitor their children's studying progress, and for teachers – to communicate with students, easily manage groups, check their homework, etc. Maximum also includes offline classes, where the homework and communication with the teacher is still done via the online platform.
Maximum mobile app
The Maximum mobile app is not only helpful for learners, but is also a great company promotion tool. It raises awareness of the company's services, boosts the engagement of current users and helps generate new ones.
Client review
"They will deploy a correct solution to reach your goals. It feels like you can beat the deadlines with them, and that is very valuable. What's good is the flexibility they provide with different types of knowledge, different types of developers, the ability to scale up quickly, and the ability to scale down when needed."
Michael Magkov
CEO at Maximum Education
Read a full
interview on Clutch
OMEGA TEACHING
Omega Teaching offers intensive mathematics, science, and humanities tutoring, including test preparation techniques geared for middle school and high school students.
Features:
An integrated blog.
A calendar and scheduling feature that allows potential students to schedule tutoring sessions with teachers based on their available published schedules.
A shopping cart which allows students or their parents to pay for classes/sessions online, through PayPal or via credit card.
Technologies: WordPress, YII
KRYPTO
Krypto is a mathematics strategy game suitable for everyone.
You can exercise your mental math skills in this challenging and addictive arithmetic game.
Features:
Move cards from one location to another by dragging them with your finger.
Display calculations & result: you can see if the way you've set up your cards matches your "mental math."
Sound effect: play with sound or without
Stop and solve feature to see a solution
Industry: Games
Model: T&M
Technologies: Bluetooth, Custom Animations, iOS, Multiplayer
Book a call
Book a one-on-one consultation with our business consultants
See next in Work samples:
Mobile apps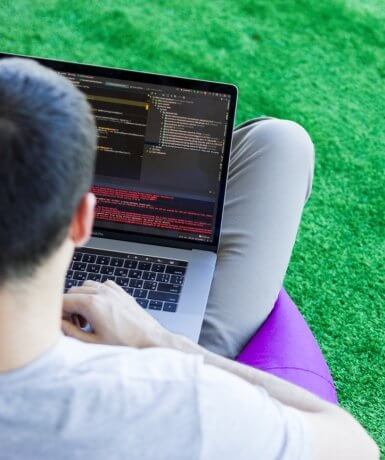 Приєднуйся!
Lead full-stack .NET розробники
Senior Deep Learning інженер
Senior та Middle Ruby розробники
Senior Automation Quality Assurance інженер (JavaScript)
Senior Automation Quality Assurance інженер (JavaScript+Appium)
Middle Full-Stack JavaScript розробник
Middle full-stack .NET розробники
Middle .NET розробник
Full-stack C#/.NET інженер
Technical Project manager
Копірайтер
та інші. . .