In the dynamic landscape of the food and restaurant industry, having robust and tailored software solutions can make a significant difference in streamlining operations, enhancing customer experiences, and boosting overall efficiency. Our professional software development services cater specifically to the unique needs of the food and restaurant sector, offering comprehensive solutions that cover various aspects of your business.

Our innovative solutions empower fine dining establishments, fast-casual chains, and cozy cafes alike. Apart from restaurant apps for food delivery, and web-based ordering platforms, the range of restaurant apps you can invest in is truly impressive. This represents an opportunity for restaurant owners to capitalize on the growing demand for a better, digitized dining experience

By leveraging cutting-edge technology, we at Eastern Peak will bring you efficient reservation and order management, seamless customer engagement, and valuable data insights, allowing your business to flourish in the competitive food industry.
FOOD & RESTAURANT EXPERTISE
Elevate your dining experiences, streamline kitchen operations, and offer seamless online ordering to satisfy your customers like never before.
FAQs

on restaurant software development
1. How can Eastern Peak's software development services benefit my restaurant?
Our software solutions will optimize operations, enhance customer experiences, and provide valuable data insights for the growth of your restaurant.
2. Do you provide software development for different types of restaurants?
Yes, each solution we develop is tailored to fit the unique needs of fine dining establishments, fast-casual chains, cafes, and more.
3. Can I integrate online ordering into my existing website?
Absolutely, we can seamlessly integrate online ordering into your current website or create a new platform for you.
4. How do the analytics tools help in decision-making?
We create analytics solutions that provide actionable insights into sales trends, popular dishes, and peak hours, empowering you to make informed decisions.
5. Is data security ensured during software development?
Yes, we prioritize data security and implement robust measures to protect both customer and business information.
6. How quickly can I implement these solutions in my restaurant?
The implementation timeline varies based on your restaurant's needs, but we strive to ensure a smooth and efficient process.
Some of our projects for the food industry
All-Eat-One
A solution for restaurant & bakeries that covers every Front of House digital interaction between restaurants and their customers
A platform for restaurants that allows them to improve their production by anticipating orders, manage reservations and waiting lists in case of cancellations, increase the speed of service in high traffic occasions, attract new customers and build a solid customer database, increase their sales and average check, and much more.
Features:
Online table booking from any device
Ordering (delivery, pick-up, in-dinner)
Waste management
On-site waiter interaction
Online payment
Loyalty programs
CRM
Pickup & delivery for restaurants
A delivery & pickup platform for restaurants with direct web & social media ordering
A delivery and pickup platform that empowers successful local restaurants to manage and grow commission-free online sales through their website, Facebook, Instagram and Google listings.
Features:
Online food ordering
Food delivery
Business dashboard: orders management, delivery management and delivery booking, restaurant and order survey, discounts, promo codes and loyalty, and virtual answering
Tablet (for orders) + bluetooth printer (for receipts)
Third party integrations
Why us?
Domain


expertise

A portfolio of successfully delivered mobile projects in such fields as Food, Business and Finance, Healthcare and others.
Top


tech talent

A tight-knit team of experienced mobile app developers that can develop a mobile app of any size and complexity.
Business


focused

Our app development company creates competitive applications that reach your customers on their favorite devices and bring you profit.
LATEST

IN FOOD & RESTAURANT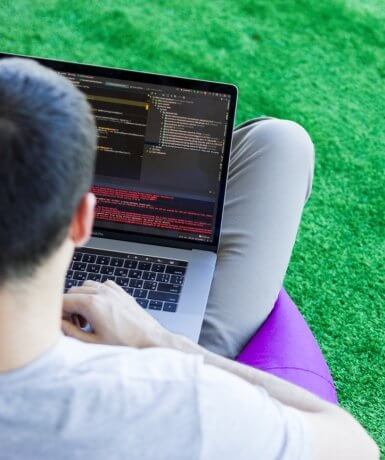 Приєднуйся!
Lead full-stack .NET розробники
Senior Deep Learning інженер
Senior та Middle Ruby розробники
Senior Automation Quality Assurance інженер (JavaScript)
Senior Automation Quality Assurance інженер (JavaScript+Appium)
Middle Full-Stack JavaScript розробник
Middle full-stack .NET розробники
Middle .NET розробник
Full-stack C#/.NET інженер
Technical Project manager
Копірайтер
та інші. . .