The 4th Industrial era has brought to life many innovative technologies; as they become mainstream, clients' expectations increase as well. To stand up to competition and to meet the growing demands for agility and accuracy, enterprises undergo a digital transformation.

We at Eastern Peak have vast experience in helping enterprises streamline various departments and processes, optimize expenses and facilitate making data-driven decisions to ensure they meet market demands and deliver fast time-to-value.
Western union
A platform to observe the results of competitors on a daily basis
A comprehensive web crawling engine and data mining system for various financial information to be collected, normalized and analyzed.
An adaptive and customizable reporting dashboard with extensive data visualization tools that facilitates competitor analysis, report generation and configuration management.
Industry: Finances
Technologies: Python
MY COVENANT
The world's largest movement for local climate and energy actions
My Covenant is a comprehensive web platform used by thousands of Mayors and City Halls across European Union to manage various environmental initiatives around the world.
Every city, that wants to participate, defines the current amount of emissions, creates a reduction plan for the next 10 or 20 years and then gives a status report every 2-3 years. The system tracks the actual progress vs. the plan, and creates statistical data about the level of goal achievement.
Industry: Government (European Commission)
Model: T&M
Technologies: PHP, Yii, PostgreSQL, TeamCity, GIThub GIThuCommission)
COFFEE SOURCING COMPANY
A vertically integrated green coffee sourcing company with roots in Latin America, delivering high quality coffee to roasters throughout the globe.
As the company was growing, its long-established business model of production, purchasing and transportation was unable to adequately support big volumes.
Challenges:
The lack of a digitization strategy.
Outdated system
Time consuming processes
It was time to evolve into a digital enterprise.
Together, we started by reinventing the company's entire inner processes by utilizing advances in technology such as Cloud, process automation, Big Data, and others.
DPD
The leading provider of parcel services in Europe
The shipment management platform and entire web infrastructure for the leading provider of parcel services in Europe with a unique, high-capacity transport network with more than 500 DPD depots in more than 30 countries.
Features:
A customer admin panel
Ability to create shipments, track and rearrange deliveries
Create and print labels
Import shipment from file
Industry: Transportation
Model: Dedicated team
Technologies: ExtJS, Node.js, Angular 2, MongoDB, Java
Client review
"We designed the new features and they built the enhancements in a full-stack development process. The application's features included a customer admin panel, and the ability to create shipments and print labels. Their team used: Angular 2, Node.js, MangoDB, and ExtJS. The build finished May 2017 with a rollout of 4 different releases.
Their project manager has 'lived and breathed' this engagement. Eastern Peak are very responsive and knowledgeable. We were happy with the team's commitment to deliver quality results."
Read a full
interview on Clutch
GET TAXI
A global taxi service, #1 for on-demand corporate transportation globally driving half the Fortune 500
Cloud-based process management platform to manage and analyze multiple consumer data. A customized reporting dashboard with extensive data visualization and smart analytics.
#1 in Europe, Gett is available in 100 cities worldwide, including New York, London, and Tel Aviv. In London alone, more than half of all black cabs are running on Gett.
Industry: Transportation
Model: Dedicated team
Technologies: Ruby on Rails
foodservice company
A leading global big data and market intelligence provider for the entire foodservice & restaurant industry serving millions of operators worldwide.
Assisting its customers, both in Europe and North America, the company's possibilities of handling huge data volumes were limited by company's insufficient knowledge about Big Data technologies and data security best practices.
Challenges:
Not unified legacy data systems were
Lack of the ability to support instant access to the data remotely
Limited employees productivity
We built a new technological Big Data environment to help the client analyze, classify and unify all the data, create a cloud infrastructure and migrate all the Big Datasets there.
Book a call
Book a one-on-one consultation with our business consultants
See next in Work samples:
Education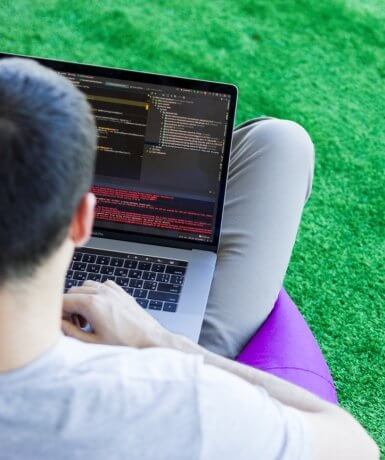 Приєднуйся!
Lead full-stack .NET розробники
Senior Deep Learning інженер
Senior та Middle Ruby розробники
Senior Automation Quality Assurance інженер (JavaScript)
Senior Automation Quality Assurance інженер (JavaScript+Appium)
Middle Full-Stack JavaScript розробник
Middle full-stack .NET розробники
Middle .NET розробник
Full-stack C#/.NET інженер
Technical Project manager
Копірайтер
та інші. . .