Mobile app development
Taking pride in developing beautiful mobile experiences.
With our experienced team of iOS & Android app developers and custom approach to every project, we are creating intuitive mobile apps that win the affection of users. The voice of the people is what matters; it fuels our creativity. Unlike other mobile app development companies, we develop not only an application, but a highly competitive product that conquers a stable business niche and earns profit.
Our mobile app development experts choose the most suitable technologies according to the aim of your project, its size and budget. We can deliver fully integrated solutions including mobile apps and sites, augmented reality, mCRM and location-based services for iOS, Android and WinPhone platforms.
Mobile apps for various industries
Business & Finance
Social Networks
Crowd Economy
GPS and Navigation
E-Commerce
Medicine & Healthcare
Work samples
Check some of our apps examples.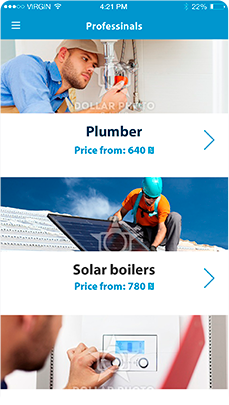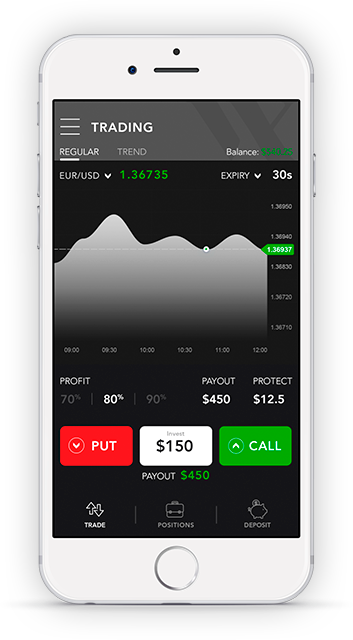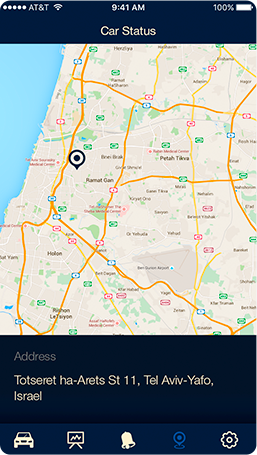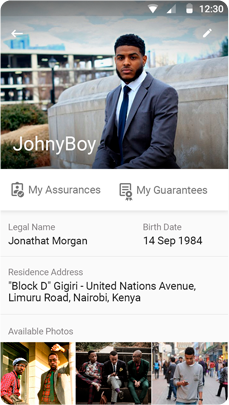 View All
How it works
With transparent delivery processes, excellent communication and a flexible approach, we deliver custom software projects to all types of businesses, from startups to enterprises.
Why us?
Eastern Peak is keeping on top of the latest trends in mobile app development to provide you with smart up-to-date mobile solutions.
A portfolio of successfully delivered mobile projects in such fields as Business and Finance, Games, Healthcare and others.
A tight-knit team of more than 10 mobile app developers that can develop a mobile app of any size and complexity.
Unlike other mobile app development companies, we create not only an application, but a competitive product that conquers a stable business niche.
How we can cooperate
We can help you to choose cooperation model depending on your web development project size and your business needs. Request a quote to get a free consultation.
Dedicated R&D team

Set up your offshore team and get an instant access to rich pool of high-skilled software developers, web designers and QA who are dedicated only to your project.

Time and Materials

Pay only for time spent on development. This model is used for projects where required efforts are hard to be estimated and enables you to add new features at any phase of the project.

Fixed cost

Fix the price and pay in accordance with an agreement. This model is suitable when you have clear software development requirements and specs, and are not going to change it during the project.
What our clients say
Golan Derazon, CTO at GreenIQ
"We needed experience with several web technologies, specifically PHP and Scala. Developers for Scala are especially difficult to find. Before Eastern Peak, we worked with another outsourcing company. The quality of the development was a big issue to us, and we've been impressed with Eastern Peak."
Dana Shelaff, CEO, FixitJoe
"Right from the alpha and beta versions, we could see that the apps were being built efficiently and in a well-organized manner. The result of Eastern Peak's work is a high-end app, with up-to-date graphic design and a good user interface. Everything works smoothly and it looks well-built and professional."
Dmitry Strakovsky, CEO, MakeTime Inc.
"The great thing is that Eastern Peak Software allows you to interview all the developers who they're onboarding. I think if the customer does their due diligence, they're getting an incredible deal and incredible work."
Ran Rachlin, CEO, Global Testing Platform
"Eastern Peak Software is very flexible. At certain periods, I need more people or less people, and they are easy to change. They're like a partner in terms of thinking and creating new concepts, new features, and new ideas."
Michael Magkov, CEO, Education Test Prep Company
"Mainly, it is Eastern Peak's flexible approach, their ability to meet deadlines. They will deploy a correct solution to reach your goals. It feels like you can beat the deadlines with them, and that is very valuable."
CEO, Online Marketing Company
"The best part for me was that I was able to get the guys for the things that I needed, and I was able to make them part of my organization, which is rare in the outsourcing world."