IoT Solutions Development
The future is connected. Uncover the full potential of IoT
services with Eastern Peak.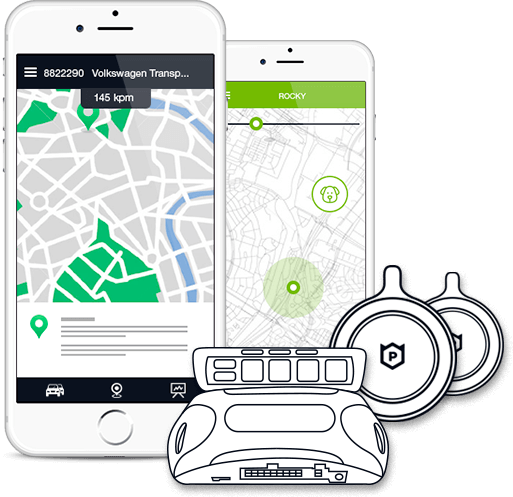 With the rapid development of IoT services, your business receives hundreds of new opportunities to connect with your customers in real life, making possible the delivery of outstanding customer experiences even easier. Don't miss the chance to win your market share by introducing custom IoT solutions.
Join the revolution with professional IoT consulting services at Eastern Peak. From wearable devices and personal trackers, to industrial IoT services, we build market-ready products for the Internet of Things companies and startups. Contact our sales team to learn how we can help.
Work samples
Check some of our IoT projects.
View All
How it works
With transparent delivery processes, excellent communication and a flexible approach, we deliver custom software projects to all types of businesses, from startups to enterprises.
Any device, any business.
You name it – we can do it!
IoT development services for connected cars.

Get valuable insights about your vehicle in real time and monitor its status remotely with automotive IoT solutions.

IoT solutions for healthcare and sports.

Augment your fitness product with the integration of custom IoT devices and sensors to tap into a pool of users' health data.

Industrial IoT services.

Streamline your business processes with our industrial automation solutions. From manufacturing to field services, deploy a network of smart devices to prevent disruption and lower operating costs.

IoT kernel development.

Create custom IoT solutions that can be deployed on any operating system or embedded device.

IoT consulting services.

Not sure how to make IoT a part of your business strategy? Consult with our experts to discover the best ways to benefit from IoT services.
What are the key elements of the
development process for IoT solutions?
IoT development is a complex and challenging process. Our vast expertise and domain-specific knowledge allow us to provide end-to-end services building IoT solutions for your business. From hardware and sensors to infrastructure, data management, and software development, our holistic approach covers all aspects of the development process.
07 LAYER
People / Process
Transformational decision making based on "Thing" Apps & Data
06 LAYER
Applications
Custom Apps built using "Thing" data
05 LAYER
Data Analysis
Reporting, Mining, Machine Learning
04 LAYER
Data Ingestion
Big Data, Harvest & Storage of "Thing" data
03 LAYER
Global Infrastructure
Cloud Infrastructure (public, private, hybrid, managed)
02 LAYER
Connectivity / Edge Computing
Communication, Protocols, Networks, M2M, Wifi. Telecom, HW Kits
01 LAYER
Things
Devices, Sensors, Controllers, etc.
Why us?
We take care of the development process from A to Z, including hardware design and software engineering.
A dedicated team of professional IoT experts, ready to take on any new challenges.
Hands-on domain expertise with a proven track record of successful products.
What our clients say
Golan Derazon, CTO at GreenIQ
"We needed experience with several web technologies, specifically PHP and Scala. Developers for Scala are especially difficult to find. We worked with another outsourcing company where the quality of the development was a big issue to us. We've been impressed with Eastern Peak."
Rob Newey, PMO at DPD UK
"Their team included a project lead and 4 developers and QA specialists. Their project manager has 'lived and breathed' this engagement. Eastern Peak are very responsive and knowledgeable. We were happy with the team's commitment to deliver quality results."
Dana Shelaff, CEO, FixitJoe
"Right from the alpha and beta versions, we could see that the apps were being built efficiently and in a well-organized manner. The result of Eastern Peak's work is a high-end app, with up-to-date graphic design and a good user interface. Everything works smoothly and looks professional."
Dmitry Strakovsky, CEO, MakeTime Inc.
"The great thing is that Eastern Peak allows you to interview all the developers who they're onboarding. I think if the customer does their due diligence, they're getting an incredible deal and incredible work."
Ran Rachlin, CEO, Global Testing Platform
"Eastern Peak is very flexible. At certain periods, I need more people or less people, and they are easy to change. They're like a partner in terms of thinking and creating new concepts, new features, and new ideas."
Michael Magkov, CEO, Education Test Prep Company
"Mainly, it is Eastern Peak's flexible approach, their ability to meet deadlines. They will deploy a correct solution to reach your goals. It feels like you can beat the deadlines with them, and that is very valuable."
CEO, Online Marketing Company
"The best part for me was that I was able to get the guys for the things that I needed, and I was able to make them part of my organization, which is rare in the outsourcing world."