With over 20 years' experience in the coffee industry, our client is a vertically integrated green coffee sourcing company with roots in Latin America, delivering high quality coffee to roasters throughout the globe.
As the company was growing, its long-established business model of production, purchasing and transportation was unable to adequately support big volumes. Nevertheless it was well-suited to capitalize on big data.
The company

was struggling to evolve in the face of disruptive new technologies
It lacked a digitization strategy

The legacy data collection system was not capable of supporting the growing demands of their complex infrastructure that included production, purchasing, and transportation processes in different countries.

The system was outdated

The absence of an automated data repository led to the inability to store farmers' and customers' big data.

The processes were time consuming

Employee productivity was limited by the necessity to process the data manually.
It was time
to evolve

into a digital enterprise.

Together, we started by reinventing the company's entire inner processes by utilizing advances in technology such as Cloud, process automation, Big Data, and others.
We structured the project into
3 key phases
1
Discovery:
Business Diagnostics
Business Processes
Analysis
Business Objectives
Definition and Prioritization
Legacy Software
Architecture & Code Review
2
Transformation Plan & Solution
Architecture Roadmap
Definition of Strategically
Important Initiatives
Solution's Internal Architecture
Definition of User Stories and User Flows
3
Execution Planning:
Development Roadmap
Sprint 1
Sprint 2
Sprint 3
Pilot group 1
Pilot group 2
Pilot group 3
Pilot group 4
Pilot group 5
Gathering feedback for future production-ready system
In only
3 months

we've built a new digital vision of the client's business from the ground up
The launching of a new bilingual web system for core business processes, managed across multiple countries.

Automation of the entire production and delivery process through handling tasting analysis, tracking warehouse lots, shipment orders, and generating export plans, way bills, and production reports.

The increase in employee efficiency through automation and other technological advances, resulting in the ability to gain a competitive advantage over other coffee manufacturers, while supporting high levels of global collaboration.
Enabling Digital Enterprise
By introducing advances in technology such as Big Data, Processes Automation, and Cloud, we helped our client modernize their legacy system. As a result, our bespoke solutions accelerated their business and gained a competitive edge over other green coffee sourcing companies.
After
1 month

of piloting, the significant positive impact was shown across all key metrics

Operational team
productivity

+30%

Time to market for new
products & services (days)

x2.5

Speed of decision
making (days)

x10
IMPACT IN A YEAR
25+
Brand new digital products & services identified for the roadmap
60%
Time savings for the front, middle, and back-office
1
Fully operational business ready to evolve in the face of new technologies
Success

Stories

Whether you are looking to modernize your legacy systems or to entirely transform your business by exploiting advances in technology, we are your one-stop shop in agile digital transformation.
Book a call
Book a one-on-one consultation with our business consultants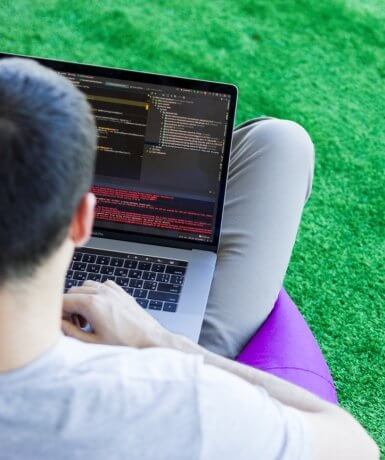 Приєднуйся!
Lead full-stack .NET розробники
Senior Deep Learning інженер
Senior та Middle Ruby розробники
Senior Automation Quality Assurance інженер (JavaScript)
Senior Automation Quality Assurance інженер (JavaScript+Appium)
Middle Full-Stack JavaScript розробник
Middle full-stack .NET розробники
Middle .NET розробник
Full-stack C#/.NET інженер
Technical Project manager
Копірайтер
та інші. . .