Bizzabo is the world's fastest growing event technology company that empowers event marketers to manage, measure and grow professional events across the globe. Their platform brings people together by providing all the tools necessary for organizers to create rewarding events.
As a constantly evolving company, Bizzabo was determined to expand the functionality of their platform for end-users. They aimed to move towards the next level of commercial success by improving existing abilities and implementing new ideas.
Bizzabo had to overcome technology adoption barriers:
Outdated and inflexible frameworks hampered the development process and made the expansion of the platform cumbersome.

The system had a monolithic architecture that wasn't reliable and made continuous deployment difficult.

The users of the mobile application weren't satisfied with the user experience.
Bizzabo decided it was high time to grow!
"We started as a mobile app that would display a community of people within your proximity. It provided information such as who is going to join and offered the functionality to book meetings in advance, see the agenda, etc. But after a while we understood thtxt-boxat it's not enough and that the industry needed a big disruption"
Royi Schwartz, VP R&D
Eastern Peak's team has been working in close collaboration with Bizzabo's in-house team for more than
3 years:
Working on the software system to make it more resilient, and making the automation testing and deployment process easier,

Migration from a monolithic to a microservice architecture to make it extendable and more convenient to maintain,

Redeveloping the mobile application using the latest web development technologies,

Using modern security protocols and certificates (HTTPS, SSL) that protect users' data and procure safe payments.
Deliverables
A financially successful platform that is used by over hundreds of event marketers such as Uber, Inbound, Drift, Gainsight and many others.
FEEDBACK
We value close collaboration and robust relationships with our clients and always consider their successful business outcomes as our own victory.
One of the advantages of working with Eastern Peak is time to market. The amount of time spent from the minute we open a position to the time when we actually have the person on board is very short.
Bizzabo is growing fast and the noise around us is intensifying. We are continuously improving and getting bigger, and consequently, larger higher-end clients have started knocking on our door. It's been a very invigorating and successful ride so far.
The partnership that we have with Eastern Peak has been really successful. Years ago we started with only two people, and now we are fifteen passionate, dedicated, hard-working individuals who share the same goals and vision of success.
Success

Stories

Whether you are looking to modernize your legacy systems or to entirely transform your business by exploiting advances in technology, we are your one-stop shop in agile digital transformation.
Book a call
Book a one-on-one consultation with our business consultants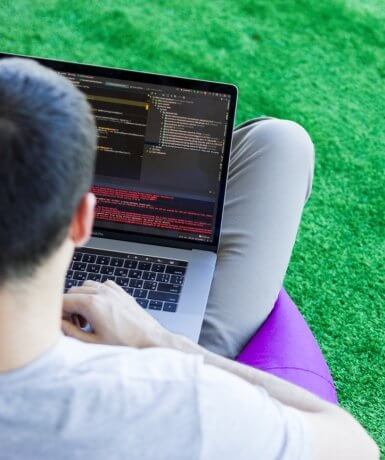 Приєднуйся!
Lead full-stack .NET розробники
Senior Deep Learning інженер
Senior та Middle Ruby розробники
Senior Automation Quality Assurance інженер (JavaScript)
Senior Automation Quality Assurance інженер (JavaScript+Appium)
Middle Full-Stack JavaScript розробник
Middle full-stack .NET розробники
Middle .NET розробник
Full-stack C#/.NET інженер
Technical Project manager
Копірайтер
та інші. . .