Are you looking to develop an app for Roku, Apple TV, Chromecast or smart TV? Our talented TV app development team is ready to help. Delivering your product to your audience in a branded smart TV or a set-top box is now easier than ever.

While TV app development is a new trend, Eastern Peak has already established itself as a leading TV app developer with a large portfolio of successfully developed apps for Roku and other set-top boxes and services. And we are ready to help you extend your apps to the big screen as well.
Our TV apps expertise
Apple TV app development
We provide advanced Apple TV app development services to make your apps stunning and accessible for the tvOS and help you get most out of the iOS platform.
Samsung TV app development
We can develop Samsung TV apps, perfectly aligned with your business strategy, for a cutting-edge, intuitive and no hassle digital entertainment experience.
Roku TV app development
We develop engaging and custom-branded Roku apps for smart TV that let you stream top media content in real-time and deliver the best experience to your audience.
Chromecast app development
We can create smart TV application that can be seamlessly connected to Chromecast device, allowing your customers to stream content from their phones straight to TVs.
TV app development services
Enjoy a multi-platform smart TV experience with professional TV app development services provided by our technology experts.
REVIEW
"Our TV application has been launched to the app store, satisfying all project stakeholders so far with its quality and ease of use. The Eastern Peak team was both highly skilled and personable, making the engagement not only organized and successful, but also enjoyable for everyone involved. It felt like they were a part of our organization, and that was a really key element to our success, in my opinion."
why us?
Full

cycle
development

We will offer you a full range of smart TV app development services – from product specifications, TV app design and development to its testing and marketing support.
Top

tech
talent

We will provide you with top notch TV app developers who will create multi-platform smart TV apps to help you expand your reach and solidify your connected TV presence.
Business


focused

We develop smart TV apps that will allow you to quickly reach more devices, reduce development costs significantly and drive measurable output in no time.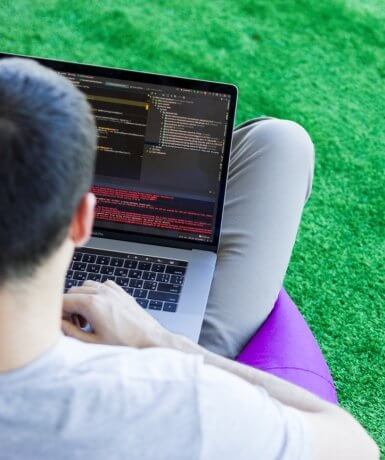 Приєднуйся!
Lead full-stack .NET розробники
Senior Deep Learning інженер
Senior та Middle Ruby розробники
Senior Automation Quality Assurance інженер (JavaScript)
Senior Automation Quality Assurance інженер (JavaScript+Appium)
Middle Full-Stack JavaScript розробник
Middle full-stack .NET розробники
Middle .NET розробник
Full-stack C#/.NET інженер
Technical Project manager
Копірайтер
та інші. . .