Mobile applications
development portfolio
Cobra Code
Mobile application to control the operations of a car.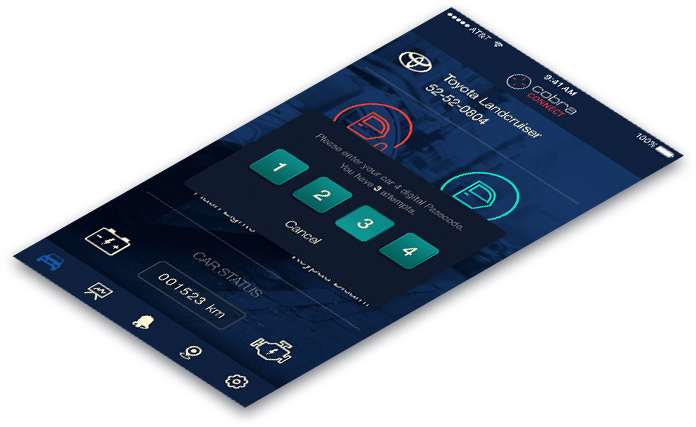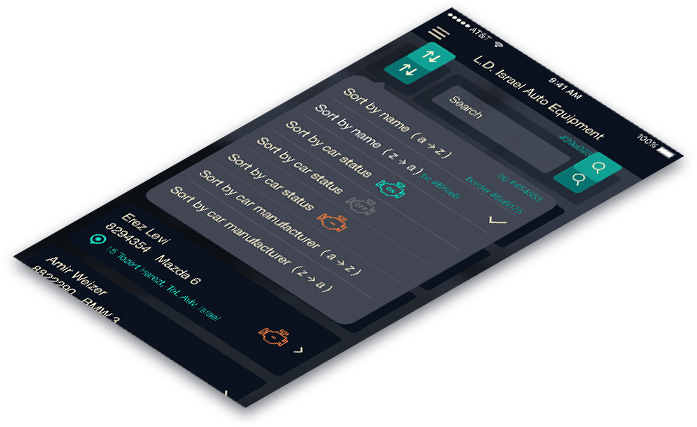 krypto
A math strategy game
Krypto is a mathematics strategy game suitable for everyone.
Exercise your mental math skills in this challenging and addictive arithmetic game!
Technologies:
Min Android SDK 7
Bluetooth
Lexical analyser
JAVA
Custom Animations
Drag&Drop
IntelliJ
Multiplayer
vx trade
The ideal marketing tool that adds real value to your marketing efforts. The app provides traders with timely trading signals in real-time, enhancing the accuracy of their trades. Trading signals, which are created by trading experts with years of analytical experience, are sent daily to traders.
Benefits:
Excellent conversion rates and commissions

Selection of eye-catching banners and landing pages

Highest accuracy and reliability

Promote as a stand-alone product or use as a value-added acquisition tool to attract traders
Fixit Joe
Top-level on-demand repair services for households and businesses. Enables users to order professional on-demand repair services with a click of a button.
The Fixit Joe app allows users to
Order top-level professionals with a rating based on a discrete algorithm developed by Eastern Peak.

Invite a repairman into your home without any concerns regarding the professionalism, reliability, personality, and skills of the repairman.

Track the repairman's route as well as location in real-time, and pay via the mobile app.
Technologies:
xCode
Android SDK
sms broker
PubNub
JSON
PHP
JAVA
smtp
Dana Shelaff
CEO at FixitJoe
Right from the alpha and beta versions, we could see that the apps were being built efficiently and in a well-organized manner. We often received non-functional products from other developers, but this never happened with Eastern Peak.
The result of Eastern Peak's work is a high-end app, with up-to-date graphic design and a good user interface. Everything works smoothly and it looks well-built and professional.
Read full review
Bonshine
Get a car wash in one click. Environmentally friendly, waterless car wash solution for business and residential cars.
How it works
The client simply picks a place, sets a time, and Bonshine does the rest.

When the wash is complete, the client receives before / after photos of their clean car.The option of rating the service is not only welcomed, it is encouraged because it guarantees the ongoing quality of service.

Pay through the app or website using a credit card.
Applitools eyes
The first cloud based automated visual testing solution that automatically validates all the visual aspects of Web, Mobile and Desktop apps.
How it works
Automated testing of all the visual aspects of your application.

Easy integration with existing test automation and ALM frameworks.

Seamless testing on multiple platforms, screen-resolutions, and form-factors.

Visual self-explanatory logs.
kasefet
The Kasefet is a unique innovative service that centralizes all your financial accounts in one place, and organizes your bills in an orderly fashion.
How it works
Users install the app from an app store.

The system helps users navigate and make decisions.

Service providers offer products and services to app users and is monetized using the cost-per-action model.
Industry:
Business & Finance
Technologies:
Min Android SDK 7
Localization
JAVA
Android Support Package
XML
HTTP
IntelliJ
Integration with Facebook and Twitter
talisman
Talisman is a mobile payments app for phones built on WebFunds that can be white labeled for various financial institutions.
WebFunds allows users to open an account with an institution, to manage funds in that account, make payments to other users, chat with other users, and manage contacts.
Industry:
Business & Finance
Technologies:
Android SDK
Ricardo
JAVA
WebFunds