Today the rise of emerging technologies have changed the way companies operate. From promoting their business online and providing improved customer experience to expanding the company's internal infrastructure and optimizing business processes, mobile applications have become a highly important business tool.

We at Eastern Peak have vast experience building mobile apps from the ground up across a number of domains: from complex IoT and fintech solutions to full-fledged on-demand apps and marketplaces. And if you're looking to leverage mobile technology for your business as well, we can help you with your mobile application development.
Cobra Connect
A remote control and monitoring of your car
A mobile application to control the operations of a car such as opening and closing doors of the car, detecting the car location and others.
The car has a special box containing an alarm system, with internet connectivity. The car can be controlled directly from the mobile phone, with real time information being sent to and from the cloud.
Features:
Car engine status
Trip reports
Open and close doors of the car
Detecting car location
MOTSHELO MOBILE
A smart and secure application for personal short term saving and lending
A mobile application where users can save money, lend and borrow to/from fellow application users, find people to trade with, create groups and manage their motshelo accounts (deposit, withdraw and transfer).
With Motshelo Mobile users also can:
Get access to cash through VISA Card and all major retail shops
Generate summary reports on all transactions
Track individual savings, trades, group's financial status
Industry: Finances
Technologies: PHP, React JS, Kotlin, PostgreSQL, AmazonS3
KALSTUDIES
A digital platform for managing tutoring programs in higher education institutions.
The application lets students from the institutions they belong to search for lessons and tutors using several advanced filters and book them taking into account preferred locations and time ranges. Students can track their progress, plan next lessons, see teachers' availability and control budget.
Features:
Profiles creation and management for tutors and students
Advanced filters to search for lessons
Booking a lesson with a tutor
Admin dashboard
Real-time status of students' budget
Industry: Education
Model: T&M
Technologies: .Net, React JS, React Native
Fixitjoe
On-demand repair services for households and businesses
Quick and easy ordering of on-demand repairmen. Real-time monitoring and location tracking of the repairman's route to their destination. In-app payments.
The Fixit Joe app allows users to
Order top-level professionals with a rating based on a discrete algorithm developed by Eastern Peak.
Invite a repairman into your home without any concerns regarding the professionalism, reliability, personality, and skills of the repairman.
Track the repairman's route as well as location in real-time, and pay via the mobile app.
Client review
Right from the alpha and beta versions, we could see that the apps were being built efficiently and in a well-organized manner. We often received non-functional products from other developers, but this never happened with Eastern Peak.
Dana Shelaff
CEO at FixitJoe
Read a full
interview on Clutch
Bonshine
On-demand waterless car cleaning service
Web and mobile systems, offering an extensive backoffice system as well as dedicated apps for customers and cleaning professionals.
It encompasses a comprehensive dashboard for corporate customers and intuitive interfaces for private consumers. A full business cycle was implemented, from single click ordering with in-app payments, to business-side analytics and reporting.
iOS & Android apps
Web Consumer
Backoffice
VX TRADE
The ideal marketing tool that adds real value to your marketing efforts. The app provides traders with timely trading signals in real-time, enhancing the accuracy of their trades. Trading signals, which are created by trading experts with years of analytical experience, are sent daily to traders.
Benefits:
Excellent conversion rates and commissions
Selection of eye-catching banners and landing pages
Highest accuracy and reliability
Promote as a stand-alone product or use as a value-added acquisition tool to attract traders
TALISMAN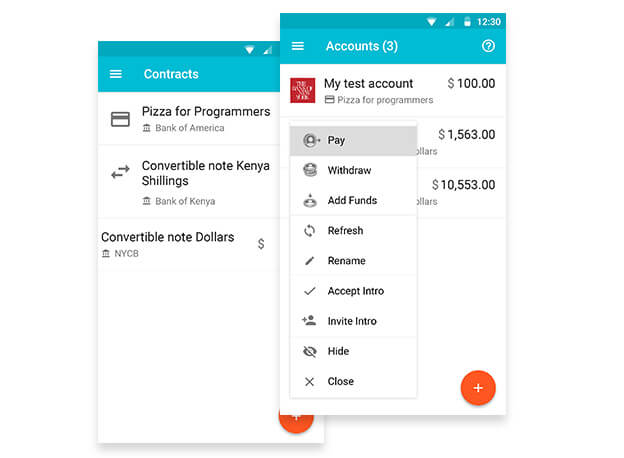 A mobile payments app for phones built on WebFunds that can be white labeled for various financial institutions.
WebFunds allows users to open an account with an institution, to manage funds in that account, make payments to other users, chat with other users, and manage contacts.
Industry: Business & Finance
Technologies: Android SDK, Ricardo, Java, WebFunds
KRYPTO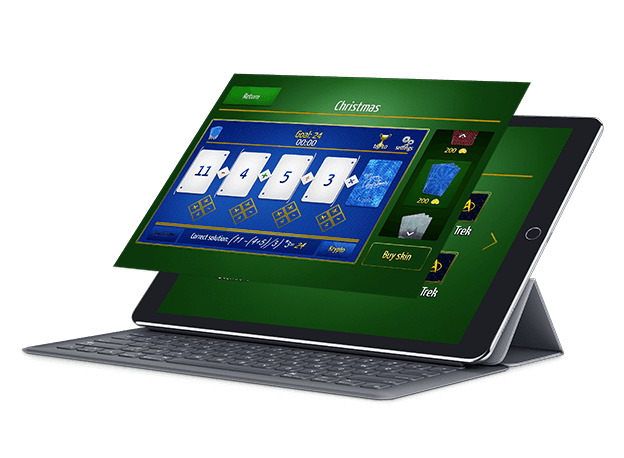 Krypto is a mathematics strategy game suitable for everyone. You can exercise your mental math skills in this challenging and addictive arithmetic game.
Features:
Move cards from one location to another by dragging them with your finger.
Display calculations & result: you can see if the way you've set up your cards matches your "mental math."
Sound effect: play with sound or without
Stop and solve feature to see a solution
Industry: Games
Model: T&M
Technologies: Bluetooth, Custom Animations, iOS, Multiplayer
Book a call
Book a one-on-one consultation with our business consultants
See next in Work samples:
Websites