Being the leading provider of parcel delivery services in Europe, the company operates a unique, high-capacity transport network with more than 500 depots in more than 30 countries.
The client was looking to evolve their customer experience by introducing a more flexible and simpler, technology-driven approach to parcel delivery.
Wishing to set a new standard of excellence in parcel delivery, the company faced several
challenges
The legacy web infrastructure didn't allow for the support of a high-capacity, growing shipment network across the UK, limiting the company's ability to expand.

The user interface for shipping an order was complicated, impacting the checkout completion rate and repeat purchase rate.

Employee productivity was limited by the necessity to process the data manually, resulting in significant routine operating expenses.
The company asked us to do just that –
transform the way customers

interact with their system.
REVIEW
"We wanted to enhance our shipping solutions by migrating our desktop-based platform and its users to a new web application."
We structured the project into
3 key phases
1
Solution Discovery &
Transformation Plan
Business Processes
Analysis
Business Objectives
Definition & Prioritization
2
Solution Design and
Deployment
Solution's Internal
Architecture
Definition of User Stories
Sprint 1
Sprint 2
Sprint 3
Pilot group 1
Pilot group 2
Pilot group 3
Pilot group 4
3
(Ongoing)
A Digitally Ready Enterprise
Ongoing support to facilitate continuous business growth and an innovative, data-driven vision of the enterprise.
Only
4 months

to design and launch a new user journey, and our team
Built a new scalable, cloud-based infrastructure which brought up new opportunities for expansion with greater network agility.

Designed a personal customer application to make the entire shipping process easier, allowing users to track and rearrange deliveries, save personal shipping preferences for future orders, and much more.

Implemented automated data processing, resulting in a significant increase in employee productivity.
Digital Warehousing System
Through Big Data, Process Automation and IoT, the client's warehousing legacy system was modernized and is now able to rapidly evolve in the face of disruptive new technologies.
REVIEW
"They're very responsive and knowledgeable. We were happy with the team's commitment to deliver quality results."
After
6 months

, the key metrics demonstrated how effectively the digital transformation had modernized the client's business

End-user complaints about application usability

–%

Speed of creating
a new order (sec)

x
IMPACT IN A YEAR
2nd
fastest parcel delivery provider in Europe
75%
Time savings for the front, middle, and back-office
10+
million users with better service
Success

Stories

Whether you are looking to modernize your legacy systems or to entirely transform your business by exploiting advances in technology, we are your one-stop shop in agile digital transformation.
Book a call
Book a one-on-one consultation with our business consultants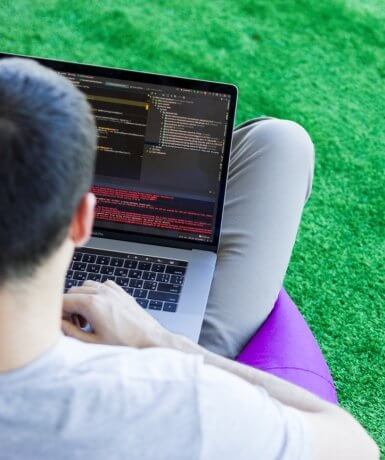 Приєднуйся!
Lead full-stack .NET розробники
Senior Deep Learning інженер
Senior та Middle Ruby розробники
Senior Automation Quality Assurance інженер (JavaScript)
Senior Automation Quality Assurance інженер (JavaScript+Appium)
Middle Full-Stack JavaScript розробник
Middle full-stack .NET розробники
Middle .NET розробник
Full-stack C#/.NET інженер
Technical Project manager
Копірайтер
та інші. . .