In spite of the advancements in mobile and tablet technology, desktop applications continue to be in use. The majority of enterprise software is installation based as well as a lot of real time systems. And we can help you deliver your desktop product that is worth installation keeping the quality at the highest level.

Our skilled testers perform QA on desktop apps to ensure they work seamlessly on various operating systems and as supposed to, using only the best and latest desktop testing tools. As a result, your software is secure, fast, convenient, and bug-free.
Desktop testing services
Graphical user interface
testing
Here we conduct the following:
Verification of GUI elements size and color
Ensuring that the GUI works according to the functionality of the app
Checking if error messages are displayed correctly
Verification whether the different sections on screen separated clearly
Checking the fonts readability
Compatibility testing
We verify the trouble proof performance of your application across the most popular operating systems: Windows (Windows 7, Windows 8, Windows 10), Mac (Maс OS X, Mac OS X Leopard, Mac OS Yosemite), Linux (Ubuntu, Open SUSE, Debian).
Functional testing
We ensure the smooth work of your desktop app under any conditions.
Verifying the correspondence to functional specs
Installation testing
Multiple user accounts testing
Identifying broken links
Testing warning messages
Performance testing
Here we will perform checking of how your app works during sustainable use, its memory, stress testing, as well as evaluation of the reliability, scalability and interoperability of your desktop app.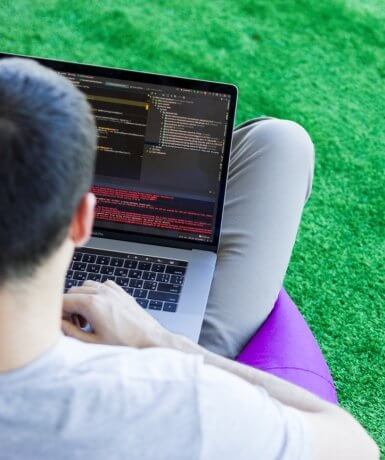 Приєднуйся!
Lead full-stack .NET розробники
Senior Deep Learning інженер
Senior та Middle Ruby розробники
Senior Automation Quality Assurance інженер (JavaScript)
Senior Automation Quality Assurance інженер (JavaScript+Appium)
Middle Full-Stack JavaScript розробник
Middle full-stack .NET розробники
Middle .NET розробник
Full-stack C#/.NET інженер
Technical Project manager
Копірайтер
та інші. . .