At Eastern Peak we have assembled a team of the most creative and talented iOS developers who can easily implement your business idea into a product of any complexity.

The iOS platform is preferred for its recognizable brand, user-friendly UI, flawless elegant design and high performance. Apple devices are considered to be number one for business purposes while also offering great opportunities for entertainment.
iOS app development process
We will guide you all the way developing an iOS application for your business to make your killer app idea turn into a reality.
The first stage is designing the User Experience for your future app. We conduct thorough research on your target audience and create a description of your potential user persona based on its results. This description will show which solutions are the most attractive. We will ensure that there is a high demand for your future app on the market.

When creating an iOS app design, we adhere to iOS Human Interface Guidelines. To enhance the User Experience of the app we implement such technologies as 3D Touch by Apple. This provides a new level of interaction with your app's interface.

Our experienced and highly skilled iOS app developers will implement all the visual details, as well as the technical functionality of your future app to provide you with not only an app itself but also a comprehensive back-end system that will empower your business.

We will make sure that the app is bug-free and ready to launch into the market. We thoroughly test every app element on a wide range of devices including the newest versions of the iPhone and iPad, and collect a large amount of feedback from different people regarding their overall app experience and the problems they faced when using the app.

Due to our expertise in releasing iOS apps, we'll make sure that your app will be approved on the App Store within the minimum possible terms:

Checking for all the possible bugs and performance problems
Analyzing feedback from multiple testers to ensure a great UX
Optimizing app description and information in accordance with the Apple app store policy
Benefits of iOS app development
Generate profit
Launching your app on an iOS platform lets you reach an audience with more purchasing power and have a faster ROI.
Update faster
Due to the Apple app store upgrade system, it is easier to release updates for your iOS application.
Get to the market faster
iOS mobile app development takes less time and less money. Since there is a single manufacturer, developers don't have to deal with various different versions of one single device.
Less time for testing
Since Apple has precise device standards and a limited number of models, the testing procedure is optimized and quick, compared with other platforms.
Better user engagement
Apple has the best retention rates due to strong customer satisfaction and high engagement.
Better app performance
Because of low fragmentation, app performance is much better.
Helping businesses and startups bring their product ideas to life and win the market.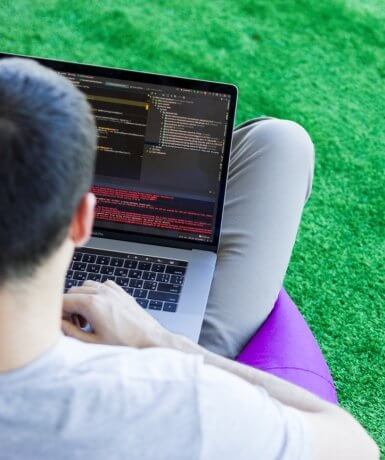 Приєднуйся!
Lead full-stack .NET розробники
Senior Deep Learning інженер
Senior та Middle Ruby розробники
Senior Automation Quality Assurance інженер (JavaScript)
Senior Automation Quality Assurance інженер (JavaScript+Appium)
Middle Full-Stack JavaScript розробник
Middle full-stack .NET розробники
Middle .NET розробник
Full-stack C#/.NET інженер
Technical Project manager
Копірайтер
та інші. . .