Creative print design is a perfect way to show your customers the benefits of your product or service. A well-thought-out visual demonstration triggers an emotional response in your audience, and subconscious perception is for your benefit.

Here at Eastern Peak, we ensure print design materials will meet your marketing and communication requirements and be true to your brand identity. Our print designers will create a visual trap that will bring you customers and make your company recognizable among hundreds of others.
Print design services
Business card design
The most stunning and unique business cards to connect your business offline and online.

Don't you expect people to write down your email on their smartphone when meeting them at a conference? Definitely not. Nor they will keep a piece of paper with your contacts. A unique business card is another pair of shoes. They are ways to exchange contacts, make an impression, show your status and close some solid deals.
Flyer design
State of the art and well thought out flyers design that enhances your brand message.

Marketing and promotion could be hardly thought of without flyers. Information about the company and its services should be compelling and crystal clear. Moreover, the overall appearance of the flyer design has to be outstanding not to be thrown in the trash bin. And we know how to make your customers keep and read them.
Brochure design
A professional custom brochure design to introduce your businesses, market products and services, and increase sales.

Brochures are more informative than business cards and flyers, and are used to promote your product, services and offers, create event awareness and enhance your brand.
We can help you create an attractive brochure design of any type and layout according to your marketing and business needs so you could make a lasting impression on your future customers and drive sales.
Helping businesses and startups bring their product ideas to life and win the market.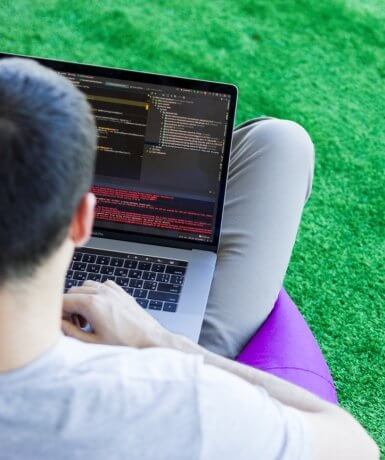 Приєднуйся!
Lead full-stack .NET розробники
Senior Deep Learning інженер
Senior та Middle Ruby розробники
Senior Automation Quality Assurance інженер (JavaScript)
Senior Automation Quality Assurance інженер (JavaScript+Appium)
Middle Full-Stack JavaScript розробник
Middle full-stack .NET розробники
Middle .NET розробник
Full-stack C#/.NET інженер
Technical Project manager
Копірайтер
та інші. . .