What is a framework?
A software framework is a software environment that includes predefined elements such as classes and functions and helps in developing custom software. Framework speeds up the development process by providing a basis for building applications for the particular platform and frees programmers from "reinventing the wheel."
What all frameworks do:
Ease the work with complex structures
Tie together discrete elements into a convenient form
Help to write standardized and consistent code with fewer bugs
Simplify the debugging of code by another programmer
What are the most popular frameworks
There are various frameworks for each programming language. These are the most popular ones:
PHP Frameworks
Python frameworks
Django Top Python framework, swift and full-featured.
TurboGears Microframework available for scaling into a full-stack solution
Ruby frameworks
Ruby-on-Rails A breakthrough open-source framework
Ramaze Simple and minimalistic Ruby Framework
JavaScript frameworks
Prototype JavaScript framework that can be used as a stand alone or as a basis for other frameworks.
Mootools Compact object-oriented framework with AJAX handling. Recommended for experienced users only.
jQuery Well-balanced and functional framework that is becoming more and more popular.
Java frameworks
Spring Full MVC framework but with some unnecessary complexity.
Dropwizard Lightweight framework that perfectly connects components with one another for rapid development.
Play Framework Framework that supports Play an object-oriented functional language Scala.
Book a call
Book a one-on-one consultation with our business consultants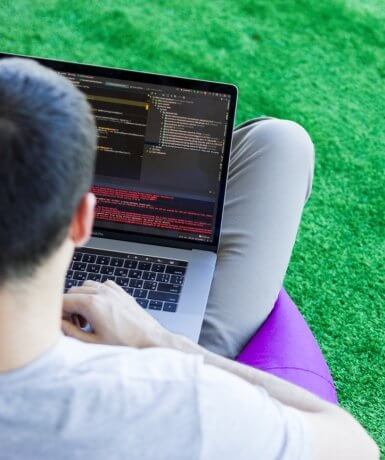 Приєднуйся!
Lead full-stack .NET розробники
Senior Deep Learning інженер
Senior та Middle Ruby розробники
Senior Automation Quality Assurance інженер (JavaScript)
Senior Automation Quality Assurance інженер (JavaScript+Appium)
Middle Full-Stack JavaScript розробник
Middle full-stack .NET розробники
Middle .NET розробник
Full-stack C#/.NET інженер
Technical Project manager
Копірайтер
та інші. . .