Dedicated team definition
Dedicated Team is a business model that refers to an agreement between the client and service provider, when the latter provides software development professionals to the client on a long term basis. These specialists are chosen according to the demands of the client for their experience and skillsets. The client may decide to manage the team from his or her side, or to assign the service provider's project manager to coordinate the communication process. The team usually works from the services provider office.
Dedicated team model has a very simple and transparent pricing system: there are monthly payments that depend on the team size. The payment is composed of members' salaries + service provider's fee, which includes administrative overheads.
Dedicated developers are best suitable when the scope of the project could not be strictly defined and requirements can be changed during the development process. The main purpose of this model is to hire a team that will compensate for the lack of necessary expertise and will seamlessly work as your own.
Advantages of the Dedicated Team model:
Predictable and defined budget
Because the scope is not strictly defined, requests can be changed any time
Full control over the management of the team
Dedicated team members have a deep understanding of the client's project and business goals
Continuous communication with the team through everyday communication with the use of web tools like skype, Asana, Trello, and Basecamp
The team is stable and is fully dedicated to the particular client
Disadvantages of the Dedicated Team model:
Inefficient for short-term projects
Crewing can take time
Team management also takes time (unless you decide to go with a service provider's project manager)
The Dedicated team model may be more expensive than the Time & Material model for projects that not require a constant software development
Dedicated team model in outsourcing will perfectly suit a dynamic project with changing requirements and tasks, but defined end goal.
Learn more on how to hire a dedicated team of engineers.
Book a call
Book a one-on-one consultation with our business consultants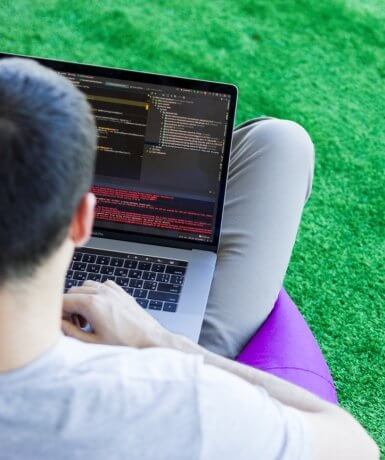 Приєднуйся!
Lead full-stack .NET розробники
Senior Deep Learning інженер
Senior та Middle Ruby розробники
Senior Automation Quality Assurance інженер (JavaScript)
Senior Automation Quality Assurance інженер (JavaScript+Appium)
Middle Full-Stack JavaScript розробник
Middle full-stack .NET розробники
Middle .NET розробник
Full-stack C#/.NET інженер
Technical Project manager
Копірайтер
та інші. . .