Data Protection Officer Definition
A Data Protection Officer (DPO) is a person who is held accountable for the organization's GDPR compliance and their overall data security strategy. A DPO acts as the key intermediary between the organization, authorities, and data subjects (people sharing their data with the organization).
Appointing a Data Protection Officer is one of the GDPR requirements, which has taken effect in May 2018.
Data Protection Officer Qualifications
The position of a Data Protection Officer encompasses the following qualifications:
in-depth knowledge of national, European, and international data protection legislation and practices

a firm understanding of the GDPR requirements

familiarity with the internal data processing operations within an organization

a solid tech and data security background

specific domain and business expertise
Data Protection Officer Duties
A Data Protection Officer is responsible for:
GDPR compliance within the organization

informing and training all involved parties on their data protection obligations

performing data protection impact assessments

communication with the supervisory authorities (i.e. the Information Commissioner's Office) as well as data subjects

supervising the high-risk activities involved with data processing

the accountability of the data processing and record keeping

raising awareness and fostering the data privacy culture within the organization
Does Your Company Need a DPO? When Should You Hire One?
Under GDPR, an organization must appoint a DPO when:
it is a public authority

it deals with regular and systematic data monitoring and processing at scale

it handles special data categories, including sensitive personal data or data on criminal convictions and offenses
In other cases, it is also highly recommended to have a person in place to supervise the data-related processes within the organization.
It is required to hire a DPO before GDPR takes effect in May 2018, so the sooner the better.
Who Can Be Appointed as a DPO?
The possible candidates for the role of a DPO include:
an in-house Data Protection Officer

an external Data Protection Officer contractor

a qualified technology consultancy ("DPO as a service").
A Data Protection Officer roles and responsibilities can also be divided among several existing employees in-house until you find and hire a dedicated specialist for this position.
What are the Possible Implications for not Appointing a DPO?
Failing to appoint a DPO can be considered a direct violation of the GDPR requirements. In case of non-compliance, the organization will be subject to monetary penalties.
Book a call
Book a one-on-one consultation with our business consultants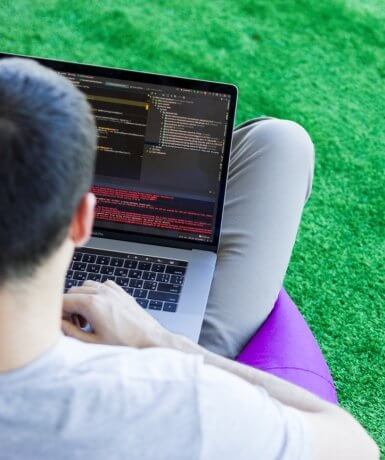 Приєднуйся!
Senior/Lead Full-stack C#/.NET розробник
Senior Full-Stack JavaScript розробник
Senior та Middle Ruby розробники
Middle and Senior Front-end (ReactJS) розробники
Middle React-Native розробник
C# розробник with Java knowledge
Unity розробник
Middle Quality Assurance інженер
Technical Project manager
Senior IT Recruiter
Community manager
Копірайтер
та інші. . .