What is CMS?
Content Management System (CMS) is a tool that has put to rest the HTML hand-coding of web pages. In simple words, this is a software that allows you to easily upload, edit and manage the content of a website without being a tech savvy person. With the CMS, it is possible to organize the text, pictures and videos on a web page in your desired format without any help from programmers.
The advantages of using a CMS
No knowledge of HTML is required to use a CMS
Content management is separated from the visual design. It is possible to change one independently of the other
It extremely eases the planning, scheduling and updating of the content
The visual appearance of a newly uploaded content automatically conforms to the design
It has several levels of permission that allows multiple users
With the help of a CMS, search engine optimization of the website becomes easy and intuitive
World's top CMS comparison chart
WordPress

Drupal

Joomla

Magento

Licensing costs

free

free

free

Community version
is free

Ease of use

Scalability

Customization

Security

SEO & Marketing capabilities

Stability

Best used for

corporate, informational
websites, blogs
corporate, informational,
complex websites
e-commerce, social
networking websites
e-commerce
websites
Book a call
Book a one-on-one consultation with our business consultants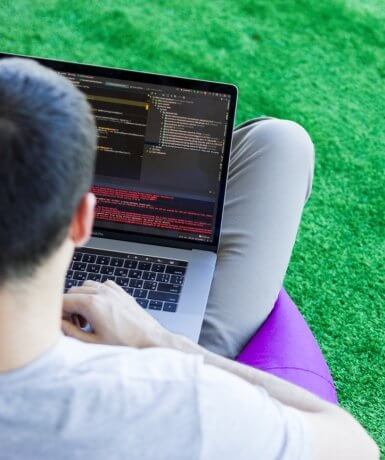 Приєднуйся!
Middle Full-Stack JavaScript розробник
Senior та Middle Ruby розробники
C# розробник with Java knowledge
Senior Automation Quality Assurance інженер
Technical Project manager
Копірайтер
та інші. . .