What is a business model?
A business model is an agreement in the form of a contract between the provider of IT services and a client. This agreement specifies all the aspects of collaboration between the parties, such as methodology of the development process, responsibilities, pricing, terms of the final product delivery and so on. The choice of the most suitable business model depends on multiple factors according to each specific case. Nowadays, there are three widely used software development business models: Fixed price, Time and Materials, Dedicated team.
Fixed price model
Cost, timeframe and technical specification are defined before the project starts.
Fixed price is most suitable for projects of small size, along with clear specification and requirements.
It is not very flexible, which means that each request for changes and new features will lead to change in price and terms of delivery.
Almost no client supervision is required because everything is specified upfront.
Average control over the process due to lack of direct communication.
Time and Material model
Perfect for huge and long-term projects without precisely defined end stage.
Budget can be easily negotiated which lowers the risks for both parties.
Client has full control over the development process being able to make any changes or implement new features on demand.
No strict timeframe.
Budget can't be estimated at initial stages.
Dedicated team model
Seems to be designed for long-term projects with unspecified technical requirements and frequent changes in the scope of the project.
Client selects and manages the members of the hired/dedicated team, who work like members of his own team.
Inefficient for short-term projects, and requires continuous workload for the team to avoid loss of money.
Communication with the team and management is all on the client.
Book a call
Book a one-on-one consultation with our business consultants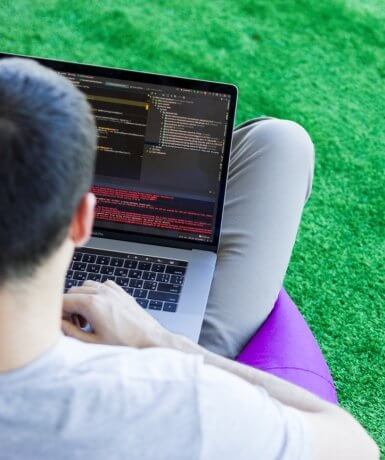 Приєднуйся!
Middle Full-Stack JavaScript розробник
Senior та Middle Ruby розробники
C# розробник with Java knowledge
Senior Automation Quality Assurance інженер
Technical Project manager
Копірайтер
та інші. . .