To improve your company's efficiency and visibility, it is necessary to carry out data analysis on the performance of your website, your users' behavior and other important metrics. Web analytics helps to collect and arrange a huge amount of data on the behavior of your users in easy-to-understand reports. They will help you improve your website ranking, increase conversions and drive your sales.
Web Analytics
When talking about web analytics, we have to mention Google Analytics, which is ranked number one among all other analytic tools. It gives you detailed information about you traffic, its sources, goals and content. There are also similar tools like KissMetrics, Clicky, FoxMetrics etc.
Keyword Research
Google Keyword Planner is a perfect keyword tool that helps you to understand which keywords bring you customers and which turn them off. Keep in mind, that the use of keywords is also competitive, and this tool will let you to choose the precise ones for your target audience.
Website Speed Test
In addition to the data on user behavior and keyword performance, there are also important stats such as the performance of your web page, measured by the website speed test. Page Speed Test Tool from Google, analyze the load speed of the website and determine best practices that can be used to improve its performance, because each odd second your website loads may cost you a user.
To select the tools you need, first you need to answer the following questions:
Why do I need an analytics tool?
What kind of data am I interested in?
How will this data help to increase my metrics?
Social Media Statistics
As well as for websites, the tools for analyzing social media statistics and social networks are an integral part of digital marketing. These tools measure such stats as the number of leads, engagement, reach, impressions, etc. Below are some of them:
A/B Testing
These tools are used to save your investments in SEO and other optimizations. A/B testing is performed to check whether the customer journey leads to planned goals.
Content Analysis
These tools help in improving the concept and quality of your content.
Competitor analysis and link research
Tracking what your competitors do, which software they use and their traffic sources, can help you to fight off a competition.
Book a call
Book a one-on-one consultation with our business consultants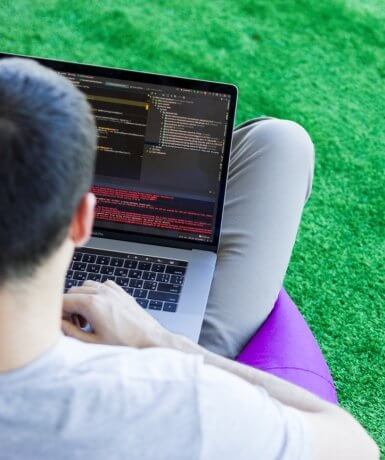 Приєднуйся!
Lead full-stack .NET розробники
Senior Deep Learning інженер
Senior та Middle Ruby розробники
Senior Automation Quality Assurance інженер (JavaScript)
Senior Automation Quality Assurance інженер (JavaScript+Appium)
Middle Full-Stack JavaScript розробник
Middle full-stack .NET розробники
Middle .NET розробник
Full-stack C#/.NET інженер
Technical Project manager
Копірайтер
та інші. . .