Free consultation
from top app developers
We help you define what technology best suits your product
Provide a full breakdown of the development process
Give a FREE requirements review and a hands-on inspection
BOOK FREE APP CONSULTATION
Quick facts
Fortune 500
companies we served
Startups that relied
on us for raising investments
Customer
satisfaction rate
Average experience
per team member
Freelancers or
subcontractors
How it works?
Is this consultation free?
We always provide an initial consultation for free. At the end of this consultation you will have a full understanding of your app development process and the most optimal technology stack for your project.
STEP 1
Reserve 20 minutes for a call with our senior project manager.
Tell us your idea and the vision of your future product.
This is your chance to interview us and assess our expertise, and our chance to understand your goals and requirements.
STEP 2
Our expert will provide you with a free requirements review, a full breakdown of the development process and a consultation on
the technology stack which best suits your product,
budget and technology restrictions that may occur, and
finding the solution which meets your requirements, budget and deadline perfectly.
Would you like to move on?
STEP 3
If you choose to continue, we will prepare detailed functional specifications for your product.
At the end of this stage you will receive an in depth proposal outlining the high-level internal design and DB schema, UX/UI design, as well as a detailed timeframe estimation with the development roadmap and milestones.
Try it even
before
the development
starts
Furthermore, we will create an interactive visual prototype, so you will have an opportunity to see and try your future product even before we proceed to the actual development.
Book a consultation with
one of our senior project managers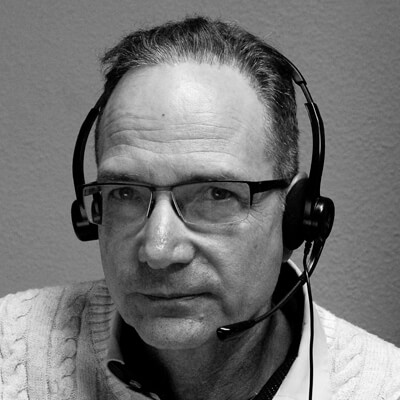 Atzmon Ghilai
Project Manager
Project manager with over 20 years of experience in software development. Since 2012, he has been managing the R&D sites of Israeli companies in Ukraine. A reputable lecturer and result-driven practitioner.
Research and development
Programming
Product strategy
Project management
Business requirements analysis
Oleg Roberman
Product Manager
Oleg possesses 12+ years of management experience in project and product management. He is experienced at resolving complex business issues and making things happen across multi-functional teams through innovation and creative thinking.
Project management
Budget design and monitoring
Product strategy
Programming
Startup strategy
Rami Anwar
Project Manager
Senior technical project manager with deep expertise in software development and GIS technologies. Possesses outstanding analytical and planning skills.
Planning and defining the scope
Resource planning
Project management
Programming
Distributed team management
Get a free app development
consultation
What you get
A free cost estimate.
Professional advice.
We keep your ideas safe.