Not a day goes by without TechCrunch reporting that yet another startup just scooped millions of dollars in investments.
How do they do that? And, most importantly, how can you get there too?
Let's be honest, investors won't just come knocking on your door, no matter how revolutionary or valuable your product is. Finding investors for a tech startup is a challenging and time-consuming task.
If you are just setting out on a journey to get your startup funded and have no idea how to find angel investors or where to start your search, read on. We will share some proven tactics to use when looking for investors and follow that up with tips on pitching investors.
How to find investors for your tech startup?
How to get investors for a startup? Fundraising typically includes several steps.
First, you need to identify and research potential investors. Secondly, you should get to know each other. Later on, if everything goes well, you might get a chance to demonstrate your product to them and ask for funding.
Yet, before you can connect with potential investors and pitch your startup idea, you need to find them first. So, where do you find investors for a startup?
Here are 5 ideas to kick start your search.
1. Ask for referrals
You don't need to go far to find investors for your tech startup. First off, turn to your friends / contacts / partners / family.
Don't be afraid to ask for a referral if you see a person you know talking to an investor at an event or if they are connected on LinkedIn. It never hurts if you just ask. Plus, a personal introduction by someone you both know is a powerful advantage.
Also, don't be afraid to reach out to other startup founders (the ones you don't know personally) who have successfully raised investment rounds from VCs or angel investors you want to pitch. They've been there too! Even if they don't introduce you to the investors, they can give you valuable advice on how to approach them in your pitch.
2. Never miss a networking opportunity
If you don't have enough connections in the startup sphere, build them!
Start with joining some of the online startup communities: From LinkedIn and Facebook groups to Slack chats and dedicated online forums, there are many options to explore.
Become an active member of the local startup communities: Don't chase after the top investors, such as Greylock Partners or Sequoia Capital. There are many smaller VC firms, targeting local markets or specific business domains (namely, 6 out of the 11 most active seed investors in Q2 2018, as reported by Crunchbase).
Also, consider attending live events, meetups and conferences. This can be a great opportunity for finding local investors for your tech startup. Even if you are located far from Silicon Valley or the US in general, there are dozens of local events going on. Otherwise, traveling a couple of times a year to attend some major conferences can pay off really well through the connections you establish there.
There's a dedicated directory called Startup Calendar you can use to find the upcoming events in your location.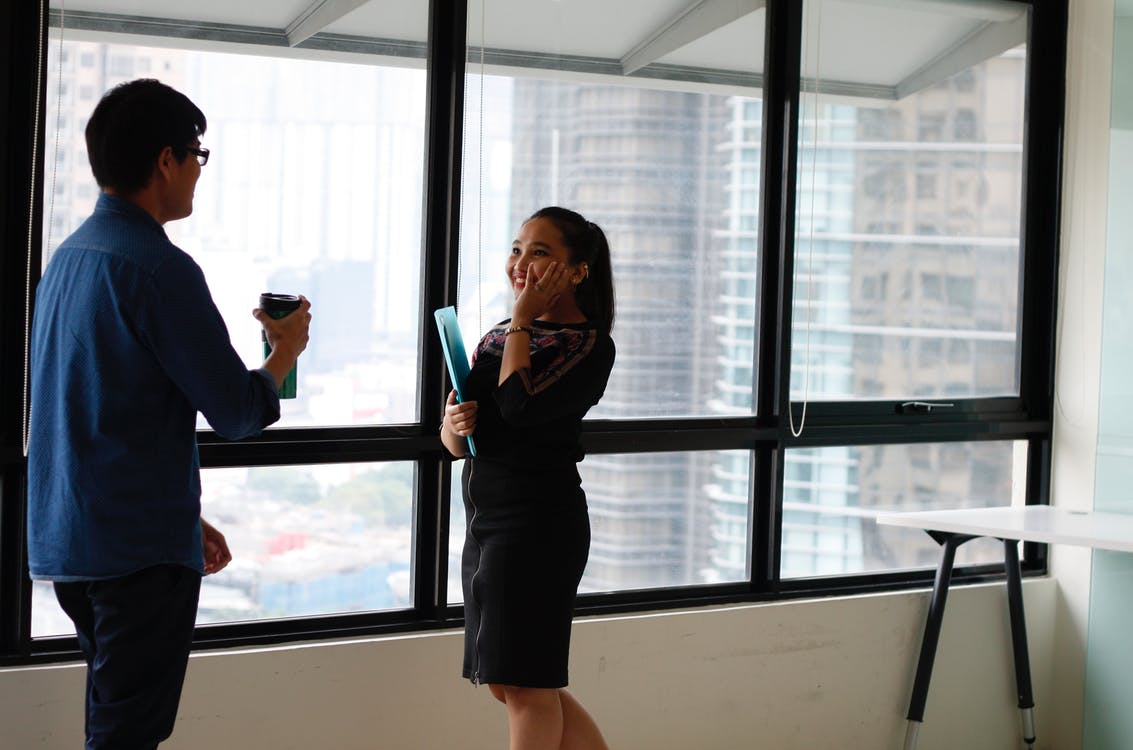 3. Research online startup directories
How do you find investors on AngelList? Easy! The website features a list of investors, which can be filtered by the market.
Another leading resource, Crunchbase, also features an investors directory you can filter by location, activity, investment stage, etc.
Alternatively, you can search on different startup directories for your competitors and other startups in your niche and look up the investors that participated in their rounds. There are certain investment patterns most VCs follow. So if some of them have previously funded other startups within your business domain, the chances are they might be interested in your product too.
4. Consider dedicated investing platforms
While startup communities and social media groups are useful in terms of networking, they rarely allow you to contact investors directly. To achieve this, you should try online investment networks.
Here are a few examples of how that works:
5. Join an accelerator program or competitions
While they rarely fund startups directly, accelerators have plenty to offer. Probably the most valuable benefit they provide is the opportunity to connect with investors looking for "the next big thing". There are usually the so-called demo days, a showcase where you can present your startup to the fellow founders, press, as well as investors.
Some of the best accelerators are Y Combinator, TechStars, StartX, etc., according to the Seed Accelerator Rankings.
Startup competitions provide another opportunity to find an investor. First, there's typically a monetary prize in case you win. Secondly, if your idea/product is good enough, you can get good press coverage and attract the attention of potential investors. It's also a great networking opportunity, after all.
What are investors looking for in a startup: The main elements of a winning pitch
Regardless of the path you take, sooner or later you will need to face the potential investors with your pitch. To give a good account of yourself and secure funds for your startup, you need to know what investors look for in a startup pitch.
Here are some of the most important materials needed when pitching to angel investors:
Visual prototype,

a hands-on demo of your product. This is a strong argument in your favor for a number of reasons.
First, it gives a good understanding of how your app will look and feel once it is built.
Secondly, mobile app prototyping is significantly cheaper, faster, and more efficient compared to building a full-fledged product (especially at this stage).
Last but not the least, you can show your product in its full glory, without the need to prioritize and minimize the features (unlike an MVP).
Read more: Why you don't need an MVP to get funded
Presentation for investors
What do investors want to see in a presentation? There is no standard for a startup presentation, yet a good idea would be to include general information about your company, the product concept and overview, the market opportunity, competition analysis, your team, the amount of investment you need and financial grounding for it.
Most importantly, all this information should be concise, data-backed, and professional-looking.
In addition to the above-listed materials, it is nice to have some handout promo materials at hand as well as available financial documents if you need to further prove your point after the presentation. The more reasons you can give to invest in your startup, the better.
Your journey to startup funding begins with Eastern Peak
As a startup founder, you should always be ready to pitch your product, wherever you go. After all, there's always a chance that you could meet your angel investor at a coffee shop on your way to the office tomorrow.
The question is: will you be ready to capture this opportunity when it turns up?
We at Eastern Peak can help you put together a winning startup pitch, from building an interactive visual prototype to creating a presentation for investors. Combining strong business expertise and unparalleled tech skills, we've helped dozens of startups and global businesses like DPD, Gett, and Western Union launch successful software products, from the concept to launch.
To see how we can help you with your startup funding, contact us now.
Read also: