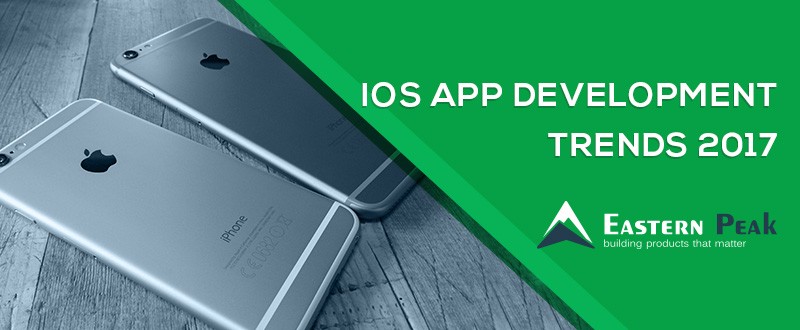 Although Apple's operating system holds second place in the global market share with only 12%, iOS app development is much more lucrative. When developing for the iOS platform you are targeting an audience with much greater purchasing power, but more importantly, is loyal to the platform. To retain these loyal customers within its ecosystem, Apple has to satisfy all their whims by constantly improving and enhancing the platform with the latest technology available.
Let's see what technology trends will set the pace for iOS app development in 2017. It is vital for developers, as well as for entrepreneurs, to know these trends in and out, and to closely follow them, not only to survive the brutally competitive mobile app marketplace but also to derive the maximum benefit from the Apple's relatively small but "willing to spend" customer base.
Incorporating Augmented Reality into mobile apps
AR has already been around for years but still remains the hottest trend in the industry. For many of us, when we think about AR, a game like Pokémon Go springs to mind. However, the scope of application for AR is much more diverse and expansive. It's just mind-boggling how many new ideas AR has brought to the mobile app development world: from Inkhunter, an app that lets you try on virtual tattoos,
to SpotCrime, an app that gathers information about neighborhood crime activity.

Even Google Translate has taken advantage of it.
It is actually possible to enhance any type of app with AR, if you just let your imagination run wild!
Read more about AR and how to use it in a retail application
Developing apps for Apple Watch
Developing apps for wearable devices is another popular trend that rightly holds second place. Besides its main purpose as an activity tracker, Apple Watch now also offers users the ability to control HomeKit devices, make in-app payments and even call emergency services.
New features introduced in watchOS 3.2, the latest version of the Apple Watch operating system, includes voice commands with Siri, Theatre Mode, the ability to run apps in the background, and support for Apple Pay, as well as HomeKit. This will surely encourage developers to write more apps compatible with Apple Watch. The upcoming watchOS 4, which is expected in the third quarter of 2017, will bring even more improvements: sleep-tracking, syncing with more Apple devices, more stock iOS apps, and improved battery life.
Internet of Things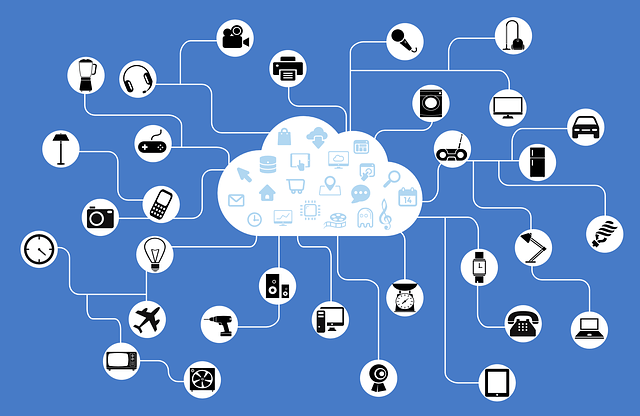 More and more electrical appliances we can't do without in our daily lives, from fridges to trash cans, are being made to connect to the Internet. The ability to control these appliances from iOS devices opens great opportunities for mobile app developers.
Apple has introduced a special home automation platform called HomeKit. It allows not only the integration of devices from multiple vendors into a single IoT ecosystem, but the ability to control them from an iPhone or Apple Watch. It is even possible to control these devices with Siri, a voice-controlled personal assistant: Lights, garage doors, safes, locks, thermostats, fans, shades, coffee machines, and much more, can now be voice-controlled.
Enterprise apps
Writing proprietary apps for businesses will never lose its relevance, especially now when it is possible to run them on any type of mobile iOS device like iPhone, iPad or Apple Watch. Companies of all shapes and sizes won't give up the chance to incorporate enterprise mobility into their day-to-day maintenance and business operations. To create an "in-house" app and share it only amongst employees for internal use, Apple has established a special Enterprise Distribution Program.
iBeacon
Businesses, especially in the retail industry, can now benefit from an emerging BLE (Bluetooth Low Energy) technology called iBeacon to enhance any shopping experience. It is much more accurate than GPS and can work inside buildings.
iBeacon can send highly targeted marketing messages to potential customers when they walk nearby such as special offers, coupons, advertisements, reminders, etc. This technology will drastically change the way businesses communicate with customers.
iBeacon technology is not limited only to retail but can also be used in hotels, airports, museums, restaurants, stadiums, theme parks, hospitals, schools and many other locations. Beacons are quickly becoming popular as a new tool in marketing and developing apps that are powered by this technology will be in high demand.
Transitioning to Swift
For years Objective-C has been the primary programming language to write apps for Mac and iOS devices. Objective-C inherits its syntax from C, a programming language which has been around for over 40 years. In June 2014, Apple introduced a new programming language called Swift, which is notably cleaner, concise and easier to learn.
Its syntax is similar to Python which is considered the easiest language to learn. In spite of its simplicity, Swift is a very powerful language, and is appreciably faster than Objective-C.
In December 2015, Swift became open source, which boosted its popularity even further, and made it the most actively developed language on Github. Swift is the best choice for those just starting out with mobile app development!
Enhancing the Security
In 2017, the percentage of users accessing the Internet from mobile devices will reach 75%. This forces platform vendors to be more concerned about internet security, and to take additional measures to protect data being exchanged via these devices. Apple is one step ahead of others in this matter, with its new network security feature called App Transport Security or ATS. ATS makes sure that all network communications happen over a secure HTTPS connection, and that all data being transmitted is encrypted using PFS. From now on, all apps in the App Store are required to be ATS enabled.
Are you interested in developing an iOS app? Book a free consultation today!
Read also: