As software is taking over the world, digitization is becoming a matter of survival. In fact, 42% of businesses consider digitally enabled new market entrants the main competitive threat to their organizations, and will certainly hold this view over the course of the next two years.
So, if you don't want to be left behind when your tech-savvy competitors lure away your customers, you should act now and make digital transformation your priority.
To make sure the transition is smooth and the outcomes meet your expectations, start first by developing a digital transformation strategy.
How do you do that? Read on to find out.
The key elements of a successful digital transformation strategy for enterprise
Your success in digital transformation depends on many factors, both internal and external. While it's impossible to control the external factors, e.g. market situation, legal limitations or political conditions, you can (and should) do your best to support your digital transformation process within your organization.
Here are some of the key focus areas to target in your enterprise digital transformation:
Cloud migration

. You simply can't build a future-ready business with decade-old technologies. Plus, cloud-based systems are much easier to maintain and scale.
Customer experience

. Your products, as well as your business in general, should be built with your clients in mind.
Mobile

(both in terms of customer-facing products and internal tools). Allowing employee mobility is a huge step forward, and a sizable contribution to your staff productivity.
Data analytics solutions.

They help you make informed decisions, give you the power to uncover subtle patterns in your customers' behavior, and allow you to adjust your services and products to better meet their needs.
Digital marketing

. This means employing digital channels, e.g. social media, SEO, online advertising, content marketing, etc., to reach a broader audience and better engage the current clients.
On top of that, the listed elements should be treated as a unified ecosystem for better outcomes.
Building your digital transformation strategy: 7 steps to success
One of the main factors of a successful digital transformation is consistency. Each of the steps you take should be successive and calculated beforehand. That is why it is so important to have a solid digital transformation plan.
There are 7 key digital transformation strategy steps:
1. Assess the current state of digital across your organization
Before you invest in building new products, you need to understand how your current business processes work. Ask yourself first: Are we meeting the current demands? What are the potential areas of improvement? How can digital technologies contribute to our long-term business goals?
Plus, if you already use some sort of legacy technology, it is important to understand how it works and whether it can be built upon or integrated with new products.
2. Define your digital transformation objectives
Once you know the main pain points within your business, you need to understand what exactly you want to achieve with your digital transformation.
Don't transform just for the sake of transformation. Make sure your initiative has a specific purpose. You should identify the following: needs of your customers that you aim to meet, business processes that could be streamlined, expense items you could reduce, or competitors you want to beat.
3. Outline your digital transformation roadmap
Building a digital transformation strategy is probably the most important item in your plan.
First of all, the strategy should focus on the customer needs. It's also important to take an incremental approach to your transformation: prioritize the areas for improvement and move step by step toward your goals. This will help you keep the process on track and minimize the chance of failure.
4. Choose the necessary tools/technologies
Now you need to think of the actual means that can help you achieve your business goals which you have set in your plan. For example, 50% of companies view data analytics as the key technology enabling change. Another 42% and 40% of organizations list IoT and AI/ML as the key transformation drivers, respectively.
Quite obviously, cloud migration is a must for a successful digital transformation. However, if you are planning to invest in IoT solutions, edge computing might be a far better option.
5. Establish clear leadership
As a next step, you need to set up a dedicated team and appoint a leader (CIO) to implement your digital transformation strategy. If you already have qualified engineering staff in-house, you should assign responsibilities according to your strategy.
If you struggle to source the necessary talent on-site, consider hiring a reliable technology provider. Choose a transformation partner that understands and supports your business objectives and can deliver upon your expectations. You can also use the "CIO as a service" approach instead of hiring a responsible leader internally.
6. Set a realistic budget for your transformation
Of course, it's impossible to transform your business without a reasonable investment to support your team's efforts. Dedicated strategic funding, not just a share of your total IT budget is one of the major factors of a successful digital transformation.
The amount of resources you will need depends mostly on your strategic goals. However, the cooperation model you choose for your team also plays an important part: hiring developers offshore is typically more cost efficient than sourcing the talent locally.
7. Empower and educate your staff
All of your transformation efforts can go in vain if your employees refuse to adapt to the change. That is why it is important to make sure your corporate culture keeps up with the transformation.
In addition, you need to teach your staff to make the most out of the new tools and technologies and work efficiently within the new ecosystem.
Remember: Digital transformation is an ongoing process. As new technologies emerge and customer expectations evolve, you can never be 100% finished with your transformation.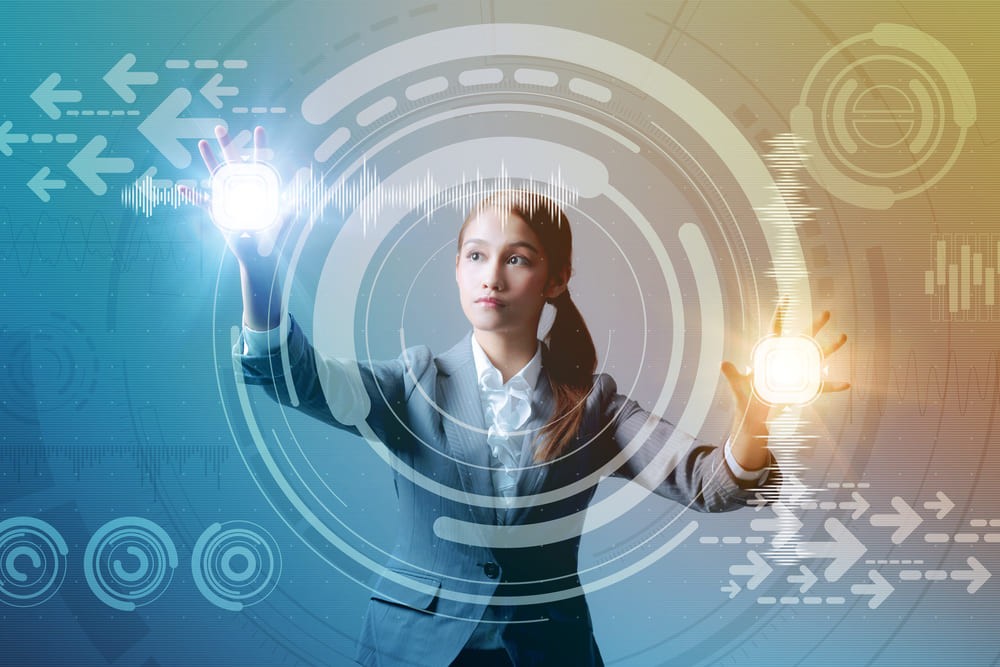 2 digital transformation success stories (and 1 failure) to learn from
According to the latest State of Digital Transformation research, competitive pressure is one of the top three drivers of digital transformation. That is why many companies have chosen to innovate rather than be disrupted by digital-first competitors.
Here are some digital transformation success stories to inspire you (as well as one failure to learn from).
1. Capital One
The company has been at the forefront of innovation in banking since 2007. Some of the steps Capital One had taken in its approach toward becoming the leading digital bank were:
Adopting the agile approach (scrum) within the organization.

Cloud migration: the company chose the public cloud solutions provided by Amazon.

Applying DevOps and automation to streamline product delivery.

By using data analytics, the company has been able to identify unusual patterns in real time and prevent fraud by notifying users about suspicious transactions.

Betting big on mobile. The company's key mobile product is

Capital One Mobile

– a personal banking app. It combines all of the company's products into one well-designed app and has lots of useful features: from mobile wallet and digital payments, to credit score monitoring and rewards.

Strategic acquisitions: from an online price tracker and price matching services to digital identity and fraud alert systems, the company has acquired more than

20 startups

.
2. Kaiser Permanente
A major US health insurance and medical care provider, Kaiser Permanente represents another case of success in digital transformation.
According to the company's CIO, Richard Daniels, consumer expectations and needs are front and center in their digital strategy. As a result, the company managed to create a "connected, end-to-end experience" that benefits their customers both remotely, i.e. over digital channels, and on-site.
For example, the patients can check in and pay for an appointment with their smartphones. The company has also been experimenting with giving low-cost Wi-Fi-only smartphones to patients who can't afford to buy one. As a result, 52% of its patient interactions at Kaiser Permanente are now digital with over 20 million telehealth appointments conducted every year.
On-site experience at Kaiser Permanente has also been reimagined: from tech-enabled waiting areas with electronic information kiosks to innovative exam and patient rooms using interactive video monitors and custom-made smart furniture and windows.
3. General Electric
However, not all digital transformation strategies are equally successful. The case of General Electric is a lesson we can all learn from.

The company had been one of the cloud pioneers: General Electric closed most of its on-premises data centers back in 2014. Plus, it was one of the first enterprises to embrace SaaS and industrial IoT.
Talking about the latter, General Electric has come up with a system called Predix, designed specifically to use the data generated by their smart devices, e.g. wind turbines and airplane engines, to predict problems with the devices and cut their operating costs. Yet, this very product became one of the main fails in the GE digital strategy.
It is said that multiple technical problems were the main reasons why the product stalled. On top of that, the company struggled to integrate the existing legacy systems with the new software, which also had bugs. The product releases were often behind schedule and lacked the features that customers wanted.
Some sources also cite poor investment decisions, frequent changes in leadership, and corporate culture among the main roadblocks for transformation at GE. Others blame the failure on the company's inability to focus on a single area of improvement.
All of this had led to ongoing hardship for the company, including the collapse of their stock price and major losses. Right now, General Electric is trying to recover and is working to rethink their digital strategy.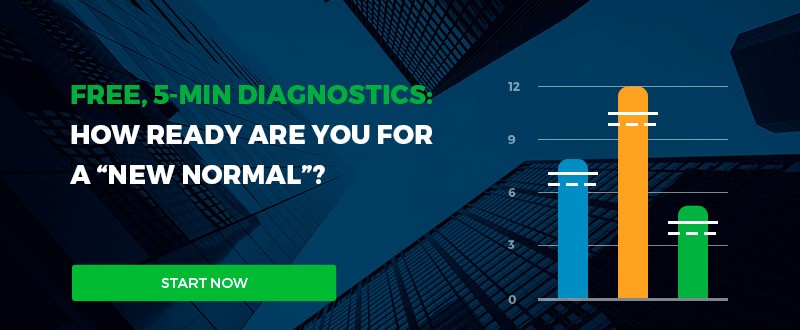 Future-proof your business with Eastern Peak
Today, every business is a software business. Regardless of your primary industry focus, you need to innovate in order to keep up with the competition and meet the ever evolving needs of modern day customer.
So, if you are looking to kick off your digital transformation but don't know where to start, consider hiring a reliable technology partner.
Our team at Eastern Peak provides professional technology consulting and can help you develop a solid digital transformation plan as well as implement it, step by step.
To discuss cooperation opportunities with one of our senior project managers book a free personal consultation now.
Read also: