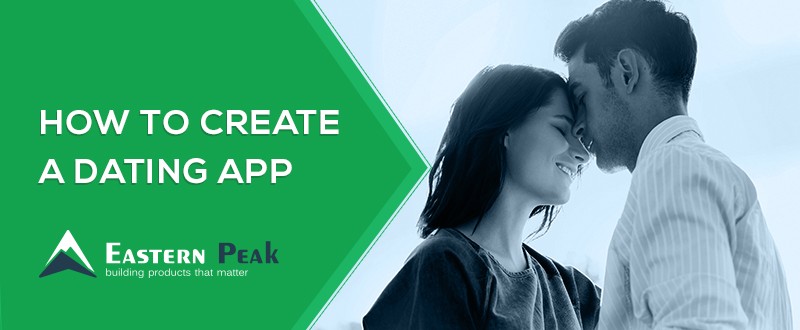 1. The case for a dating app
With the expanding urbanization and digitization of the modern society, such an element of our everyday life as relationships are undergoing a serious change. If 100 years ago our great grandparents would typically be matchmade by their relatives or friends, today your significant other might be just one swipe away.
Why make a dating app?
Dating apps like Tinder have redefined the way we meet other people. As of now, 15% of adults in the US have already used online dating websites or mobile apps. Such a wide adoption of online dating products is quite understandable.
Aided by the accurate and convenient matching algorithms of the dating apps, people can make informed decisions and date only those people who meet their requirements.
Image source: Tinder app on Google Play
With the access to the personal information, one can better understand the other person's intentions and interests. A precise background check saves time and improves the chances of a successful match.
Despite fierce competition, the dating apps market is still quite promising. In order to enter this market, you need to simply identify your users' expectations.
What do users expect from a dating app?
What do users realistically expect from a dating app? Obviously, they want it to help them find a perfect match, be it a long-term relationship and marriage or a casual, one-time partner. Thus, the quality of the matching algorithm is a crucial element of any dating app.
In addition to that, users expect their information to be kept private and safe. Most people don't want to display their personal life or simply don't feel comfortable sharing their info online.
On the other hand, they want to know for sure that the person they met online is not a criminal and won't physically assault them on the first date. Therefore, you need to find a way to verify user information and keep it safe at the same time.
How to monetize your dating app?
Despite being mostly free to use, the potential for dating apps to be lucrative is quite high. There are several ways to monetize a dating app:
Subscription-based services (premium accounts, additional features) – Tinder Plus, for example, offer a number of extra features, such as Unlimited Swiping or Rewind, on a monthly subscription basis.
In-app purchases (gifts, chat stickers, various profile boosts) – OkCupid, for a small cost, offers the option to boost a user's profile visibility by placing it in the "Spotlight" section, thus increasing the likelihood that a match will be made.
Advertising – (banner ads and native mobile advertising) – Some dating apps choose to show in-feed ads to make money. The ability to turn the ads off can be provided as a paid service as well.
Integration with offline services – Another option is to make money through paid partnerships with offline businesses. You can make money each time your users go through a partner service such as, eating at a restaurant or booking an Uber.
2. Must-have features for a dating app
While there are several types of dating apps, from simple and straightforward apps like Tinder to more complex ones, such as OkCupid, there are several basic features that prove to be crucial for any dating app. In our opinion, the most important of them are profiles, matching capabilities, and chat.
The main features
User profile
Probably the most important part of a dating app is a user profile. This might be implemented as a simple questionnaire so that the app learns about your preferences right away and can thus use the information when searching for compatible matches for you. The other option is for the information to be added manually by the user. The required quantity and the level of detail might vary as well. This can range from a brief bio and a photo to an extended user profile including, your preferences, interests, education or your pet's name.
In some cases, it makes sense to provide an opportunity for users to link their social media profiles to their account. Probably the most important part of the user profile is the photo, be it a single profile pic or an extended gallery of images.
Image source: OkCupid app on Google play
As mentioned above, safety should be your top priority when building a dating app. There are several ways to verify a user's identity and check the authenticity of the provided info. Some apps pull this information from Facebook the moment a user links his/her profile. Others use image recognition to verify that you use your real photos. Some might even verify your profiles manually, through an admin panel.
Matching algorithm
The core feature of any dating app is the ability to match people based on different metrics. This might be as simple as finding people near you. On the contrary, you might use a complex algorithm to analyze user information and find similar profiles or the ones with matching interests and preferences.
Such algorithms would typically use machine learning techniques to learn from successful or failed matches and adjust the future suggestions accordingly, improving their quality and accuracy.
Messaging/Chat
As soon as two people make a match, they can start a conversation. Messaging is a perfect way to strike up an acquaintance. It is an easy, fun and engaging way to flirt and get to know one another. You can spice up your chat with emojis, stickers, or multimedia sharing to make the experience complete.
Image source: Tinder app on Google Play
Most dating apps typically restrict access to this function for those users who are not matched. This prevents tons of spam messages from random users whom with you are not interested in. Be careful because this restriction might lead to poor engagement. If for example, two users can't decide who should text first after they were matched, they will simply continue to swipe through their recommendations.
In order to motivate users to start a conversation, some apps have introduced additional terms. For example, Bumble requires women to text first and set the 24-hour time limit for starting a conversation.
Additional features
User communities
To create a more meaningful experience, besides finding a match, some apps offer users an option to join interest-based communities and communicate with like-minded people. Similar features can be seen on Grindr ("Tribes") or OkCupid ("Flavors") to better identify a user and adjust matching recommendations accordingly.
Push notifications
Push notifications help you keep your users engaged at all times. As soon as there is any activity, such as a new match or a message, a user will get notified by the app.
While this feature is certainly a valuable add-on in terms of user retention, sometimes notifications might get overly intrusive or too frequent. To solve this, there should be an option to enable/disable notifications.
Advanced features
As a way to discover new people, geolocation proves to be a very useful tool. Using your current location, the app can search for matches around you. This is specifically useful for apps that have a focus on dating activities. If you are matched with a person who is within your vicinity, you can skip the flirting and the chatting and go straight to meeting somewhere for lunch, perhaps go for a bike ride, or participate in any other interesting dating activities.
Integration with social networks
SM integration is a handy feature when it comes to profile completion. By linking your accounts on Facebook or Instagram, you can easily import all personal information or photos to your dating profile.
However, this should probably be a one-way integration. Not all of your users would like their whole Facebook network, including colleagues and relatives, to know they are looking for that certain someone online.
As mentioned above, premium capabilities and additional features, such as in-app gifts, profile promotions, or unlimited access to typically restricted features, are some of the most powerful monetization tools for a dating app.
3. Examples of successful dating apps
There are dozens of dating apps out there. Ones focusing on specific niche audiences like LGBT communities, geeks, Jewish people, senior people or music lovers, and others that are catering to a wider audience. Let's take a look at the most powerful market players and define their strengths.
It is probably one of the most popular dating apps. Tinder connects users based on their location. User profiles are concise and only require a 500-character bio and up to six images. The app connects to Facebook to verify the user's age and other possible source information about their work or education.
Using its famous swiping mechanism, users can browse through possible matches. As soon as two users like the pictures of each other, they are matched and can start a chat. The app has a great UX and offers premium features for paid users.
Unlike Tinder, OkCupid doesn't use Facebook to login. New users fill out their profiles by answering a long list of questions while also having to suggest answers that they would like to hear from their potential matches. Using this information and a percentile score, the app then calculates the users' compatibility.
A distinct feature of this app is that you don't have to like a person to allow him/her to text you. Be this a drawback or an advantage, the result of this feature is that anyone can send you a message, which often leads to huge amounts of spam or unwanted texts from people you don't like.
This app uses a completely different approach to matching people. Based on your Facebook account, the app will select and offer a potential match, but only one "bagel" per day. The chat feature has a number of restrictions. It is only available to the people who liked each other. It creates a sense of urgency because the match expires in 8 days, which prompts the users to exchange phone numbers and meet in real life instead of simply chatting for weeks.
The app has various gamification features which give users the opportunity to earn points and unlock premium features.
4. Wrapping up
All in all, building a dating app is not an easy task. While there are plenty of great dating apps, most of them have much in common, providing the same set of features with a slightly different UI.
If you want to compete with the major market players, you need to find a unique way to outshine their products, be it through a better UX, more accurate matching capabilities, or extra features.
How to get started?
The product discovery phase is the best first step you can take to lay a solid foundation for the development of your app. It includes a functional specification, UX/UI design, and a visual prototype that will give you a clear vision of the end product. On average, this phase takes 4-6 weeks.
The product discovery phase can help you:
define a full scope of work and develop a roadmap for the project
set a realistic budget for your MVP and plan your resources
test the waters with your audience using a visual prototype
craft a convincing investment pitch
get to know your team
Having a proven track record of building successful mobile startups, we at Eastern Peak can help you create a winning strategy and build a dating app that your users will love. If you have any questions, give us a call at +1.415.501.0087 or send us a message through our contact form. We are looking forward to helping you build a successful startup!
Read also: