The article was updated on March 23, 2020.
Today educational applications, platforms and resources are confidently gaining in popularity worldwide, especially as the number of COVID-19 cases continues to rise. Universities and schools nationwide hurriedly shift to virtual classrooms in an attempt to curtail the virus spread and ensure the continuous educational process.
Meanwhile, schools and other learning courses that regularly have digital learning days – and have worked through home-connectivity and device issues – are already ahead of the game. And if your educational business is not online at the moment, it is high time to shift into a paperless classroom, otherwise the losses are big.
In this article, we will describe key benefits of mobile learning apps for businesses and their most popular types, and guide you through the eLearning app development process in order to help your organization stay afloat or discover new startup opportunities during the coronavirus outbreak.
! Check this presentation to get a better idea of Eastern Peak and enjoy a video case study from the eLearning company.
What is eLearning?
eLearning and mLearning (mobile learning) – a kind of distance learning with the help of new technologies: educational apps, online platforms, programs, podcasts, blogs, online tools etc. They can facilitate learning, control learning, provide access to resources, and offer support in an easy and engaging way.
What are the benefits of eLearning?
It is flexible and mobile: it is up to learner himself to choose the time and place.
It makes the learning process continuous – studying on the go and no limits within the educational institutions.
Age independence – youth and adults enjoy benefits of lifelong learning.
It provides quick and easy access to information.
High efficiency. Information is more easily digested when presented in small and concise "bites".
Higher levels of motivation and engagement.
Cheaper prices are accessible for people who cannot afford college tuition fees.
Learning access for people with disabilities. So there is a charity aspect in developing online learning tools.
Collaboration – communication with fellow students and instructors, learning communities.
Has immense business potential, is both profitable and socially useful.
Educational applications types:
If you have chosen apps for students as a business opportunity, but are unsure which direction to pick, here are some main kinds of the best and the most popular educational apps and list of main features they include:
1. Online education courses
The Internet now is saturated with the diversity of online courses, however, probably the most famous one is Coursera. It collaborates with top universities and colleges and provides online courses in the most various spheres. It also offers financial aid for those willing to study despite financial difficulties. The platform contains such features as:
Courses catalog, forum and blog
Interactive textbooks with video and audio lectures
Online quizzes and submitting tasks to peer students for assessment
Mobile version for permanent access to all the grades and materials
Convenient payment system allowing to pay online for courses undertaken
KhanAcademy consists of short lessons, approximately 10 minutes in length. It covers a variety of subjects from math, history to computer programming and art. The interesting feature about it is that the majority of lessons were created by the founder himself, a genuine know-it-all. On their website you'll find:
Catalog of courses on natural and humanitarian science
Video lectures
Online tests
Mobile application
Open University is the real online full-range university. It provides access to the educational content to people around the world. The team of OU is proud to have the more disabled students than any other university in Europe. Courses are available on different platforms:
Open Learn – website with free online courses, registration is not required
Youtube channel – teaching video clips and broadcasts
Open University on iTunes allows to download video, audio lectures and supporting materials of courses which students are learning. To make the learning process even more fun, it proposes short, lasting 1 minute, lectures entitled "60-second adventures in…"(economics, astronomy, religion). They explain different questions in a funny and interesting manner, voiced by a famous comedian.
Open Research online – a huge collection of student research publications
Open Culture is a stock not only of online courses, but also free movies, books, music etc. This is where you can not only study online but also download textbooks to penetrate deeper into the subject. Different book lists can guide you on this path.
TED is a free media resource, offering high-quality video speeches of experts in their area of studies or just inspiring and interesting stories. Most of the videos are subtitled in a lot of languages, so they are accessible all around the world. TED stands for Technology, Entertainment, Design. The videos bring up some innovational and crucial topics, rather than being a classical online knowledge base. For users' convenient TED offers:
Videos with subtitles in a lot of languages
Podcast playlists
Mobile application
2. Language learning apps
It is never too late to learn a new language no mater the purpose (for travelling, job opportunities or due to coronavirus-related quarantines). Such apps for learning language can help learners build their vocabulary, develop proper grammar and eventually become fluent through well-prepared and structured online lessons.
For example, Duolingo is a tool specially designed for learning new languages, from the most widespread to some exotic ones. The app is able to calculate the progress by dividing all knowledge into levels, this is how it also increases retention and completion.
Language lessons which accompanied by practical tests
Evaluating progress by levels and achievements
Mobile application available on different platforms
Separate application with tests – general and business
Ability to get Duolingo language certificate and add it to LinkedIn profile
3. Apps for memorizing
Wolfram Alpha positions itself as a knowledge engine. It provides access to:
Huge database with exact and concise information on wide range of topics. The materials are presented in graphs, diagrams, comparative tables formulas and step-by-step explanations, that is why it is easily perceived and digested.
Online calculation formulas
Set of web tools for personal and business purposes
Semper (Unlock Your Brain) is considered to be an immensely efficient learning tool. Why? Simply because it's effortless. With this app you can learn while unlocking your phone or waiting for your other app to load, which is fast and convenient. It allows easily learn and memorize new words, phrases and facts on-the-go.
Selecting of learning packs
Short microlearning puzzles
Support of more than 50 languages
Brainscape introduces a totally new way of learning – by means of flashcards. It enables users to find those flashcards available, created by teachers or other students or to create his own ones. The flashcards can be opened on any device. Brainscape is also a great solution for teachers to boost the attendance and engagement.
4. Supporting tools
Online dictionaries
What can be better than type a word and quickly find it online instead of looking for it in a paperback dictionary? The creators of resources such as Dictionary.com, Oxford Dictionary, Cambridge Dictionary and Macmillan Dictionary think so too. Most of the online dictionaries have:
Multilanguage translation feature
Phrases match and explanatory dictionary
Mobile version support
Online libraries
In the modern world you do not necessarily have to go to the nearest library and carry tons of books. You can just go online, use tools such as Safari or Scribd, which has recommended itself as a Netflix of books.
Catalog by authors and genres
Downloading books on the e-book, laptop, smartphone or tablet
Keeping notes in order
Evernote is a useful tool for managing your documents. With the help of Evernote you can create and share text docs, to-do lists and many other things, which is invaluable in the process of learning, as helps with information storage and collaboration with other students.
5. Apps for exam preparation
A wonderful choice of applications helping to prepare for exams and make to student's life easier have appeared on the market. Apps like ExamPrep, GradeUp, ACT Prep and SAT Up offer their users:
Practice tests and quizzes
Flashcards for quick memorizing
Test and teaching material databases
Help to manage study time by different reminders
"Questions of the day" serve as a small gamification element
There are more simple apps with tests only and full Learning Management Systems with a more wide specter of features and services.
An example of such system is Maximum – an online education platform that contains exam preparation tests and a set of learning management tools.
For a student it provides following features:
Theory database
Key to exercises
Student's journal with class schedule and homework
Statistics about attendance and homework completion
Interface for communication with teacher
For parents of the student there are also such features as:
Student's class schedule
Statistics of classes attendance
Statistics of homework completion and achievements
This online education app has been developed by our team for the Russian company offering services on the prep for the standardized tests.
Maximum mobile app is not only a help for learners, but also a great company promotion tool, as it raises the users' awareness of the company services, boosts the engagement of current users and helps to generate some new ones.
Involving mobile technologies in education is a perspective direction. Maybe the idea you have in mind can turn out to be an app college students will not be able to do without? Do not hesitate then, until someone else has used it instead of you. If you are still uncertain, we will gladly consult you on education app development and share our experience in this field.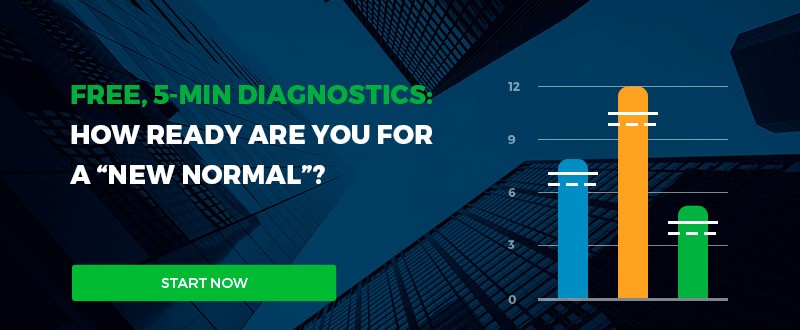 How to develop an eLearning app?
The product discovery phase is the best first step you can take to lay a solid foundation for the development of your eLearning app. It is also a good way to quickly respond to audience's needs with minimum efforts, especially when market situation is rapidly changing. It includes a functional specification, UX/UI design, and a visual prototype that will give you a clear vision of the end product.
The product discovery phase can help you:
define a full scope of work and develop a roadmap for the project
set a realistic budget for your MVP and plan your resources
test the waters with your audience using a visual prototype
craft a convincing investment pitch
get to know your team
We at Eastern Peak can help you make sure your effort won't go in vain. By hiring our development team, you will get all-round support with every aspect of the process: from the idea and its validation to its design, development and further support.
Read also: