IoT is now аn integral part of many industrial enterprises. Applied in fields like agriculture, manufacturing, healthcare, transportation, and the energy industry, to name a few, it is one of the main drivers of digital transformation. In a Forbes article posted back in 2016, General Electric's former CEO Jeff Immelt called the IIoT "beautiful, desirable and investable".
As of today, the IIoT giant Accenture has predicted that the Industrial Internet of Things will add $14.2 trillion to the world's economy by 2030.
But how is IIoT different from conventional IoT? Consumer IoT is already a household name with healthcare wearables, smart locks, refrigerators, air quality controllers and virtual assistants quickly becoming mainstream. The term "Industrial Internet of Things" refers to the application of emerging technologies to physical business operations.
Techopedia gives the following Industrial Internet of Things definition: "The Industrial Internet of Things (IIoT) is a term for all of the various sets of hardware pieces that work together through Internet of Things connectivity to help enhance manufacturing and industrial processes."
In this article, we will provide a brief overview of IIoT's benefits, look at successful cases of its implementation as well as obstacles that stand in the way of its large-scale adoption and outline the steps organizations have to take to overcome them. Read on to learn more.
Industrial IoT Benefits
Across the world, enterprises are increasingly recognizing the benefits of industrial IoT and are committed to digital transformation using IoT. Leveraging IIoT helps organizations
generate numerous economic opportunities,

improve operational efficiency,

streamline routine processes,

increase productivity,

reduce capital and operational expenses, and

ensure non-disruptive performance of business-critical processes.
More specifically, the Industrial Internet Consortium has listed 15 possible use cases for IIoT, including energy consumption optimization, smart warehousing applications, connected logistics, industrial security systems, smart farming, asset management, monitoring the health and security of workers etc. Clearly, IIoT will ultimately have an immense impact on the world economy in general as well as on the future of work.
The technology has all it needs to revolutionize the employment market, boost economic growth, reshape existing industries, create new opportunities and, most importantly, give enterprises a distinct competitive edge.
A recent report by Industry ARC predicts that the global IIoT market will reach $123.89 billion in only two years. By 2021, the manufacturing industry will be generating the highest revenues, with healthcare quickly catching up and showing a 60% annual growth rate. Another leader will be the energy sector with an expected CAGR of 39.7%.
Industrial IoT Use Cases
Some of the use cases below provide spectacular examples of how businesses can use industrial IoT to their benefit.
Construction industry: Caterpillar provides us with an exemplary case of using IIoT for predictive maintenance. The Marine Division of Caterpillar has introduced Caterpillar's Asset Intelligence based on the Pentaho platform for data integration and analysis. The company installed IoT shipboard sensors to monitor just about every piece of boat equipment including engines, fuel meters, and air conditioners.
The system detected the interrelation of the amount of power used by refrigerating containers to fuel meter readings. The data was then used to optimize operating settings by simply tweaking the generator power output. Thus, predictive maintenance analysis saved the Client around $30 per hour, which, for a 50-ship fleet spells over $650,000 in annual savings.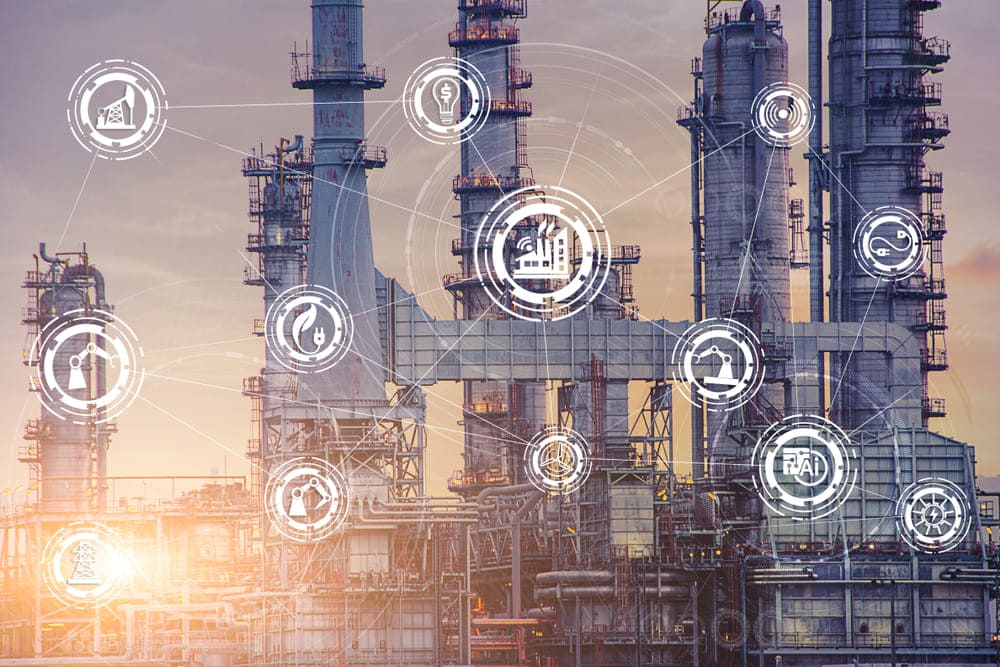 Gas industry: oil and gas industry companies like Marathon Petroleum are harnessing IoT to ensure security and protect their workers. The company is using wireless sensors to monitor employee exposure to harmful gases and notify them when it reaches dangerous levels. The company also no longer uses human labor for high risk operations like remote pipeline inspection, which industrial drones can handle quite successfully.
In 2013, Marathon Petroleum bought an oil refinery in Texas owned by BP Plc, notorious for an explosion killing 15 workers and injuring more than 170 in 2005. The company is now successfully using real-time monitoring and preventive maintenance to save lives and reduce the risk factor.
Mining industry: Komatsu Mining Corp is offering Industrial IoT solutions which use real-time data collected from devices and sensors to optimize machine operation. The connected devices include bulky mining equipment, such as longwall mining systems, wheel loaders and electric mining shovels. Furthermore, Komatsu processes terabytes of data using machine learning, and gains insights into improving its operational efficiency.
In mining, Industrial IoT adoption is also helping enterprises meet environmental regulations and corporate social responsibility policies, according to the recently published Inmarsat research.
Industrial Internet Of Things Challenges
While tech enthusiasts hail the advent of Industrial IoT, 73% of businesses still haven't implemented any of the IIoT innovations. While industry giants are rapidly embracing digital transformation, small and medium-sized businesses are dealing with practical challenges and concerns standing in the way of industrial Internet of things implementation.
Integration with legacy technology
IIoT generates immense amounts of data, which places high demands on the underlying infrastructure. However, most established enterprises are still using legacy software and hardware solutions built to handle structured data, while IoT devices generate great volumes of high velocity unstructured data. Moreover, this data requires real-time processing and analysis – while legacy systems are tailored for an entirely different approach.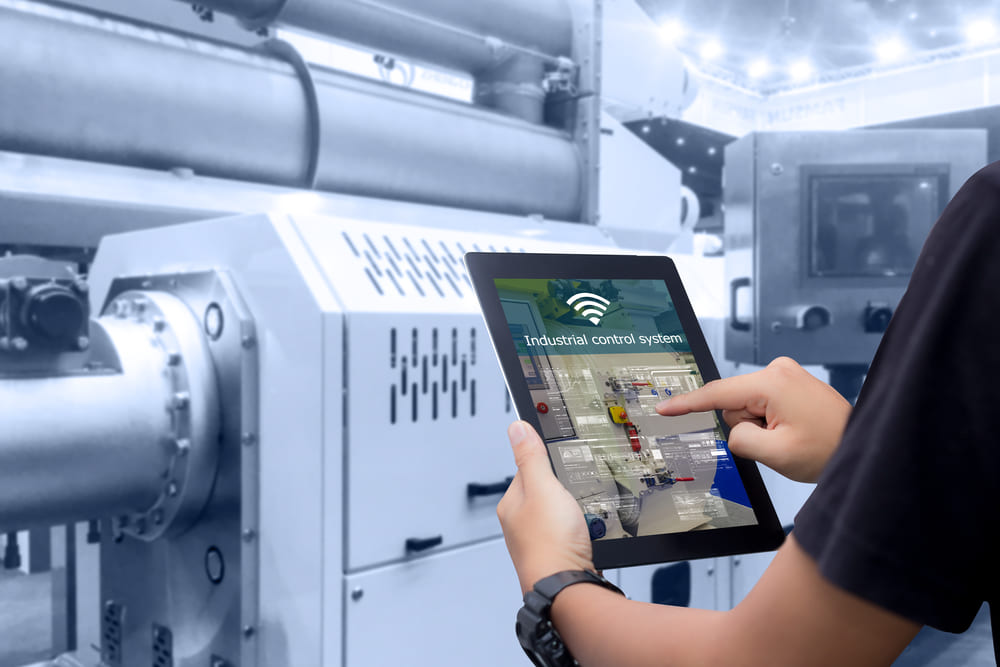 Enterprise cloud solutions may offer a reasonable alternative, but only to a certain extent, since many business-specific applications were developed to run on legacy infrastructures and won't work in a cloud environment.
Apart from merging legacy equipment with the industrial Internet of Things, another challenge is network traffic. The traffic generated by all of the third party devices will be having a huge impact on the network and, surely, the network technology in itself will have to change.
One thing is clear: in today's business environment, where production downtime results in heavy revenue losses, the lack of integration with legacy systems is a serious issue, and as such, is hindering IIoT adoption.
Money
To fully benefit from IIoT, enterprises have to undergo a full or partial software and hardware renovation, which is a costly endeavor. Within the legacy mindset, meeting the IoT challenge will demand a purchase of separate storage, computing and network capacities, which involves unprecedented expenses.
As of today, most enterprises are adopting a hybrid cloud model — keeping their critical operations on-premises, while moving part of their processes to the cloud. Industry giants like Google and AWS are offering IoT platforms, but, admittedly, enterprise cloud fees are also quite high.
Security
This is a big one. Clearly, no traditional security system – like antiviral apps of firewalls, will be capable of handling the security threats of the IoT age. Some experts, however, dispel these concerns. Today's technology, they claim, has developed to a level where it can meet the needs of enterprise-grade security.
Businesses, on the other hand, have developed more consistent and mature approaches to security, and hacking into a security system of a manufacturing factory isn't easy at all.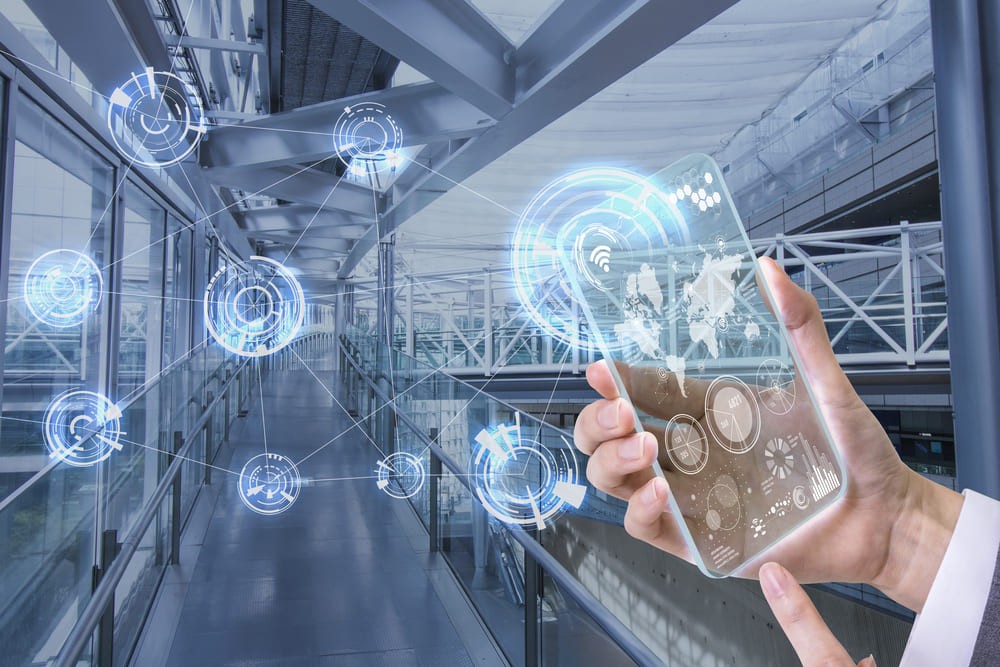 Manageability and control issues
These concerns are quite serious. Unlike system failures on an enterprise level, fitness bands, including most of the consumer-level IoT devices, are hardly capable of creating emergency situations. But if an accident occurs at a manufacturing factory, an oil refinery or a mine, the consequences could be far more grave, bringing potentially dangerous and life-threatening situations. Until IIoT systems have a proven record of impeccable performance, businesses will be wary to adopt industrial IoT on a large scale.
Connectivity
Industrial IoT connectivity is another challenge. With so many devices connected to the network, the traditional centralized infrastructure model will surely prove to be obsolete. Many experts place hopes on decentralization, i.e. using a distributed cloud model to enable edge computing. Tech giants such as Dell are now releasing edge computing gateway devices that will act as IoT hubs and handle mission-critical operations, while the core cloud network will be reserved for data storage and analyses.
Standardization
In a market economy, device manufacturers and developers are offering a plethora of tools, sensors, and transmission protocols, all of which may or may not be mutually compatible. Simply put, a sensor made by company A may not work with a data processing platform of company B. For early adopters of IIoT, this may result in vendor lock-in. As of today, there are national and international boards and councils working to introduce unified standards, but the situation is still far from perfect.
People
The lack of relevant talent is, in many aspects, the core of the problem. While self-learning AI is still in its development stages, industrial IoT implementation requires human experts, which are scarce. Existing ones, with relevant expertise in data science, network technologies and machine learning, have to be convinced to leave their current jobs. Such experts also demand hefty salaries.
Under these circumstances, businesses often leverage onshore and offshore outsourcing to gain access to global IoT talent and develop custom made enterprise solutions.

Creating a competitive edge with the IIoT involves facing these concerns. To meet the digital transformation challenges and embrace the industrial Internet of Things, a company has to go through the following three stages:
Analysis and assessment.

Does your company have the infrastructure and software capacities to handle massive IIoT datasets? Identifying your IT needs will help you outline the procurement plan. Fulfilling this plan will most certainly require investing time and money, but will ultimately be worth the effort.

Semi-connected framework.

The good news is that if you're in stage 1, you are still among the estimated 73% who haven't yet adopted IIoT. Moving on to stage 2 will give you a distinct competitive edge. Transferring to a semi-connected framework means all systems in your enterprise are interconnected and are working in perfect sync. At this stage, you should have a step-by-step plan for adopting IoT and be ready to move forward with it.

Connected infrastructure.

At this stage your enterprise has a fully connected system, often referred to as manufacturing operations management (MOM), which scales as the data flow increases and has sufficient network, storage and computing capacities to handle increasing data sets. At this stage, you will have full awareness of cybersecurity threats and the need for implementing advanced enterprise security systems. Doing so will put you among the chosen few: as of today, it's mostly industry giants like Microsoft, IBM, Intel, General Motors and Cisco who have implemented secure connected infrastructures for IoT.
This plan may sound overly optimistic, but big changes often start with small steps. By carefully approaching the selection of an IIoT platform, device management, and the choice of connectivity solutions, you will surely see your digital transformation with the Internet of Things move from plan to reality.
To avoid obstacles along the way and to empower your business with Industrial IoT, consider partnering with a reliable consultancy agency, like Eastern peak. By fostering an individual approach, we will guide your organization through its digital transformation journey.
Contact us now to get a free consultation from our expert team.
Read also: