The article was updated on April 21, 2020.
For over a decade, the on-demand economy has been gaining popularity among consumers all over the world. Pioneered by Uber, Postmates, and AirBnB, it is currently one of the most widely used business models, disrupting businesses and redefining customer experiences across a number of industries. Also, with the spread of Coronavirus worldwide (COVID-19), the need for on-demand services has increased.
Despite the difficulties Uber and other major companies have been facing lately, the on-demand business model remains extremely profitable. That is why understanding the benefits and opportunities that the on-demand economy can offer is becoming increasingly important for any business owner.
In this article we will highlight the benefits, use cases and features of on-demand delivery apps. So, if you want to join the trend and adopt the on-demand delivery model for your business, then here are some things to consider.
What are the main benefits of on-demand delivery apps?
The main function of any on-demand app is to match demand and supply in the fastest way possible. This is especially true when applied to on-demand delivery services: It prioritizes speed and convenience above all.
In addition to that, on-demand delivery offers a number of benefits for both businesses and customers. Namely, on-demand services include the following aspects:
Fast. It usually takes from 10 minutes to 24 hours to execute an order, depending on the type of service. Yet, the order placement takes just a few taps, so the process is easy and convenient for both the customer and the provider.
Cheap. The on-demand model relies mostly on independent contractors using their own form of transportation. That is why a business owner doesn't need to hire full-time couriers or take care of their logistics, unlike traditional delivery providers. Plus, 80% of the people using on-demand apps report being able to save money on delivery.
Convenient. From placing an order to making a payment or tracking the order in real time, on-demand delivery apps are made to be convenient and easy to use. From a business point of view, this allows you to set up a streamlined and efficient process by removing the additional layer of micro-management and connecting customers directly to couriers.
Transparent. Mutual ratings and feedback provided by the customers and couriers allows for better visibility and trust-building. Moreover, as a business owner, you can monitor the feedback and address the issues as soon as they arise (even if a customer didn't file a complaint).
One of the main characteristic features of an Uber-like app, including the on-demand delivery, is that it relies primarily on a mobile-first user experience. Unlike web-based applications, mobile apps offer greater flexibility and allow users (both the customers and couriers) to request or provide services on the go.
There are two possible ways a business can apply an on-demand delivery model:
1. By partnering with a third-party on-demand delivery provider. You can join a partner program of an existing on-demand delivery app to offer the delivery of your product using their user base and platform. Thus, you will be able to cut the costs of setting up your own delivery program.
2. By building a dedicated app for your business purposes. If you own a flower shop or a pharmacy, you can offer on-demand deliveries to your customers using this app. One of the most successful and widely known examples of this is AnyWare service by Domino's Pizza.
Regardless of the chosen approach, offering a fast and convenient delivery service is a powerful competitive benefit that can set you apart from your competition in a certain niche. The following examples of successful on-demand delivery apps further prove this point.
On-demand delivery use cases and examples
On demand delivery is getting widely adopted in very different verticals and businesses. The Uber business model can be applied to almost any niche:
Courier services
This means peer to peer delivery services, where you request a courier to pick up your stuff at one location and bring it to another one. This approach is popular with services like parcel delivery, laundry (e.g. Rinse), etc. Moreover, it can be blended with personal shopper assistant services, where you ask a person to go to the store, buy something for you and deliver it to your home (e.g. Quiqup).
Read also: The Most Complete Guide to Building an On-Demand Parcel Delivery App
Goods delivery
This approach can be applied to practically any product, from flowers (BloomThat), gifts, to medications (NowRX), groceries (Instacart) or even marijuana (Canary). These on-demand local delivery apps attract users because of their wide range of products available, scheduling for preferred delivery time slots, and doorstep service.
Moving and furniture delivery
This includes on-demand truck and hauling services (Lugg or Dolly). You just set your pickup location and destination, choose the size of vehicle that is right for you, and the preferred arrival time. Once the order is picked up, you can message helpers in-app, and track your items along the way.
Food delivery
On-demand food delivery apps like Grubhub or UberEATS. The segment is one of the most crowded, yet very profitable. These on-demand delivery services deliver restaurant food and groceries with the help of their own delivery people, enabling us to have our favorite meal at our doorsteps with a matter of a few clicks.
Postmates, one of the first and most popular on-demand delivery services has started as a courier/goods delivery business. Yet, the company recently pivoted to focus mostly on food delivery.
Peer to peer delivery marketplaces
These apps allow you to post a delivery request and get connected with a person traveling in the desired direction (e.g. Nimber, Roadie, or Grabr). These marketplaces are less regulated and tend to focus on international deliveries, rather than local.
Regardless of the specific model or segment these apps target, they share common business logic and a number of key elements. So, here are the must-have features of an on-demand delivery app.
How to build an on-demand delivery app? Core features and capabilities
Similar to any on-demand economy app, it takes 3 different products to build an efficient delivery system. These include a customer-facing mobile app, an app for couriers, and a web dashboard for the administration.
Customer app features
Login/Authentication. Most apps use social networks, email, or a phone number to authenticate their users.
Orders. This includes the ability to place an order in app or add orders manually. The basic information includes addresses (pick-up and drop-off locations), customer's info, product info, price, and preferred delivery time (if applicable).
Matching algorithm. The ability to match the order with the closest free courier, based on location or current route.
GPS order tracking. The ability to track the current location of your package and the time of arrival using location services is the core feature of any on-demand delivery app.
In-app messaging or integration with phone calls is needed to re-schedule the delivery or contact the driver after the order has been accepted.
Payments. Possible options include card payments, integration of mobile payment gateways (Stripe, Braintree, Paypal), hardware integration (Square), NFC payments (Apple Pay, etc.).
Rating system. The ability to rate the courier and leave feedback.
Personal profile, including order history, rating, preset personal info (name and addresses), and payment details.
Push notifications for cases when the order is on the way or has arrived. This serves as an addition layer of customer experience and can be a powerful engagement tool.
Additional features – Loyalty and gamification features such as points, discounts, coupons, and invites.
Courier app functionality
Unlike the customers, contractors will need an additional level of security. Thus, the courier profiles should be created by the company management only for verified couriers. Alternatively, a verification process can be implemented through the couriers' on-boarding platform.
Order details. The ability to review available orders, view an order and the client's details, and accept the most suitable ones.
Booking the order. It allows couriers to bid for orders.
In-app messaging for communication with the client.
Delivery status. A delivery man can update the customer when he has accepted/rejected the order, picked it up and delivered.
GPS navigation for in-app navigation.
Ratings and feedback. For complete transparency, not only the customers, but the couriers should also be able to rate their clients and leave feedback about the order.
Personal profile that includes basic data about completed orders, earnings, etc.
Additionally, you can add an ability for couriers to accept tips from their clients.
Web-based management portal
Customer and courier profiles database plus, partnering businesses profiles, if applicable.
Customer support module (e.g. real-time chat or email integration).
Accounting module (transactions and payment details).
Advanced analytics detailing the customer's/courier's activities, placed and completed orders, etc.
How to enter the on-demand delivery market and win over potential users?
While the on-demand delivery market is pretty versatile and includes a number of use cases, there are certain strategies that you should take into account. So, if you want to build an on-demand delivery app for your business, consider the following advice:
Launch locally. It is easy to set up and manage the delivery process within a single location and later expand to more cities.
Promote your app early. This will help you attract early adopters and beta-testers, as well as get noticed by potential investors.
Start with an MVP. Just like a local product launch, building the first version of an app with limited functionality is a good way to test your product with minimum investment and to easily pivot if needed.
Offer on-the-spot support and fast issue resolution. Your customers should be able to get help instantly, otherwise this can lead to dire consequences (which is especially dangerous for a startup or a small business).
Set up a contractor selection process and conduct regular screening to prevent stealing or poor service.
Introduce loyalty programs to engage and retain your users.
But above all you will need a reliable and skilled software development partner. We at Eastern Peak specialize in building on-demand economy apps, and have built very successful products in the transportation, repair services, and automotive segments.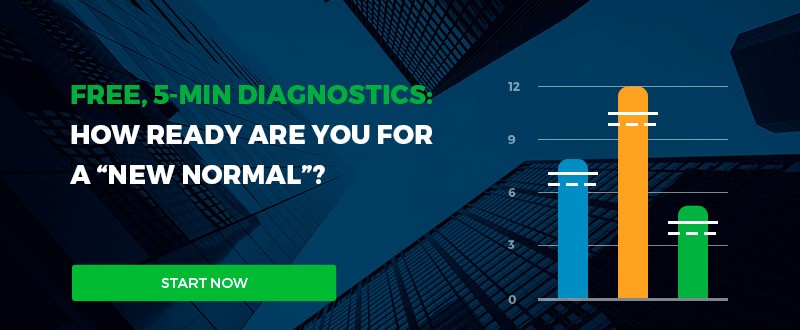 How to get started?
The product discovery phase is the best first step you can take to lay a solid foundation for your on-demand delivery app development. It includes a functional specification, UX/UI design, and a visual prototype that will give you a clear vision of the end product. On average, this phase takes 4-6 weeks.
The product discovery phase can help you:
define a full scope of work and develop a roadmap for the project
set a realistic budget for your MVP and plan your resources
test the waters with your audience using a visual prototype
craft a convincing investment pitch
get to know your team
Based on our vast experience building Uber-like apps, we have come to understand what it takes to build a successful on-demand product. Contact us now to discuss your on-demand app idea, or the opportunities of this model for your business.
Read also: