The COVID-19 pandemic has forced many businesses to shift to virtual events so that people could attend them from the safety of their homes. Because of the quarantine measures, many event agencies have suffered serious losses. With conferences, summits and meetups canceled or postponed due to the lockdown, virtual conference platforms could serve as means of surviving the crisis.
Moreover, even though virtual events could never replace face-to-face communication, they are capable of becoming added-value experiences and accommodating attendees from all over the globe!
In this article, we will talk about the value of online events, and provide you with a detailed guide on how to organize virtual conferences and deliver memorable experiences using online tools and platforms. Read on to learn more!
Virtual events best practices
Businesses have been hosting events virtually as a means of communicating with customers, remote employees, or stakeholders long before the lockdown. The pandemic, though, accelerated the adoption of virtual events by making them the only feasible way of connecting with multiple audiences with no physical presence.
The tech giants were the first to support the trend, as soon as the governments across the world announced the lockdown.
Facebook has now launched Messenger Rooms, a service, allowing up to 50 people to join a conversation and engage in group video chats.
Microsoft has enhanced Skype with a new Meet Now feature, enabling users to host remote meetings with just three clicks.
Google has recently launched a video conferencing tool Meet, integrated with Gmail.
Also, despite the reported security issues, Zoom, which has previously been used for mostly remote business meetings, has seen an immense increase in downloads.
So how are marketers using these offerings to host virtual events as an alternative to live conferences and trade shows? Here are some real-life virtual events examples:
Domo, a BI and data visualization company from Utah, United States, canceled its Domopalooza event scheduled to take place on March 18 in Salt Lake City, Utah, and decided to hold an online event instead. The decision to go completely virtual was proof of the company's dedication to ensuring business continuity and serving customers in the best possible way despite the COVID-19 challenge. The organizers made the virtual event available in both live and on-demand formats.
In a bid to adapt to unforeseen obstacles, IBM has also transformed its annual Think event into a new Think Digital format. The Think Digital experience will offer attendees 4 live streaming channels broadcasting content dedicated to COVID-19 recovery and innovations. The event will also include live Q&A sessions with experts, peer chats, essential skills workshops, and live-streaming business conferences. The sessions will be available on-demand with a few exceptions.
Open Compute Project (OCP), a professional IT community built around the concept of redesigning hardware to meet the changing computing needs, will be holding their Global Summit online, as a response to a pandemic. The hosts promise a "rich and interactive experience" retaining all features of the original event, like workshops, panel discussions, one-on-one connections, and more.
Benefits of virtual events
Apart from imposing the obvious limitations, the virtual formats have their distinct benefits and are capable of delivering new enhanced experiences. Let's now take a closer look at the benefits that an online format may have for both hosts and attendees.
1. Accessible to anyone, from everywhere
Even the most spacious venues can only accommodate a limited number of visitors. A virtual conference, on the other hand, has no limitations as to the number of attendees. Moreover, the guests are no longer dependent on travel dates and reservations: they can take part in a virtual event regardless of their physical location.
2. Easier to organize and manage
Planning and managing in-person conferences and summits requires lots of work: booking the venue months before the actual event takes place, handling hotel reservations and attendee accommodations, providing catering for lunches and coffee brakes, managing the event's content and agenda, etc. Going virtual instantly eliminates all these concerns – although it does involve handling technical issues.
3. Less expensive
Trade shows and conferences are extremely expensive to organize and manage. An online format is more budget-friendly and enables organizers to reduce the costs of admission. Instead of investing in venue reservations and accommodations, the hosts can focus on the event agenda, the speakers, and the quality of content.
4. Focus on content
Eliminating operational hassle and expenses enables event organizers to concentrate their efforts and budgets on designing better event programs. Organizers can now rethink the budgets and spend the money that they previously paid for venue rental, food, and beverages on speaker fees, invite more experts and celebrities and create better experiences for the visitors of virtual events.
5. Reusable content
Since virtual events are recordable, not only are they granting on-demand access – the hosts can also use these recordings to generate engaging and interesting content for their blogs, customer pitches, and social networks.
On top of that, hosting virtual events is more environmentally friendly – it reduces pollution and waste and speaks of companies' responsibility for the wellbeing of the local community.
Ideas for virtual events
With the lockdown upon us, "how to create an event online" is all of a sudden one of the major concerns of businesses trying to stay afloat. Apart from the good old webinar, are there any other virtual event ideas? Check out the list below for more suggestions:
Ready to share your business expertise? Run an online workshop.

Invite an industry influencer for a revealing in-depth interview.

Tap into the e-learning potential: run a series of online classes or courses.

Host a Q&A session with your customers.

Livestream a virtual conference.

Use immersive technologies (AR/VR) to run a virtual trade show.

Last but not least, don't forget the product demos and showcases – your customers will surely appreciate them.
Also, make sure that you adhere to virtual events best practices:
Develop an actionable marketing strategy for your event before you launch it.

Work on an informative and insightful event script.

Virtual events attendees have trouble staying focused: enhance your event. with graphics and animations to boost their engagement.
Detailed guide to shifting from physical to virtual events
Going all virtual is a radical shift from your previous work model and will require careful preparation. If you previously had little experience with an online format, the question "how to create a virtual event" may sound confusing. This step-by-step guide should set you on the right track.
Step 1: Set your goals
Setting goals is an important part of your strategy. What goals are you aiming to achieve with your events? What will be the desired outcome? Know the answers to these questions before you move on.
Step 2: Select the tools and platforms
Your goals will dictate the choice of the tools and platforms for your event. It may be either:
an app or a platform tailored to support a particular event of your company;

a platform or a set of tools for managing and organizing virtual events; or

an event aggregator – a platform for hosting virtual events with interactivity features.
Step 3: Define your target audience
Defining your target audience is a crucial step, since it will ultimately help you to tailor your virtual events to your customer's needs and preferences. Moreover, it will help you choose the optimal format for your online event.
Step 4. Choose the format for your event
A tradeshow, a conference or a workshop with one person taking the stage – regardless of what you choose, the format should be perfect for filling in your students' knowledge gaps and should align with the goals of your organization.
Step 5. Set up the necessary features
No event is complete without the additional features that facilitate user participation and interaction. Consider enhancing your event with features like:
Registration

Ticket sales

Event schedule available in advance

Live streams and interactive sessions

Press-conferences, both pre-recorded and live

Networking features (Understanding how to organize a virtual networking event is easier, if you use messenger chat groups or video calls in addition to video conferencing)

Live polling and Q&A sessions

Pre-recorded audio and video content

Push notifications to bring users the latest news about your event

Feedback surveys

Event data analytics
Step 6. Use integration tools
You need integration tools to ensure that you can share the data about registrations, ticketing and visitors across other virtual event systems, capture the data on attendees for your CRM system and capture leads more quickly.
Use integration tools like:
Step 7: Consider important organizational details
Now that you're all set and ready to run a virtual event, don't jump the gun because you have a few more important details to take care of:
Update your website and send emails to notify attendees that you are switching to a virtual format.

Technical issues often prevent attendees from getting the best online event experience. Provide them with detailed instructions on how to take part in your event.

Provide links to live streaming or recorded event sessions.

Set the time-limit for the availability of post event sessions.

Offer attendees additional tools for virtual networking and scheduling appointments.
This cues on how to manage an event online should help you turn your virtual event into an engaging and captivating experience.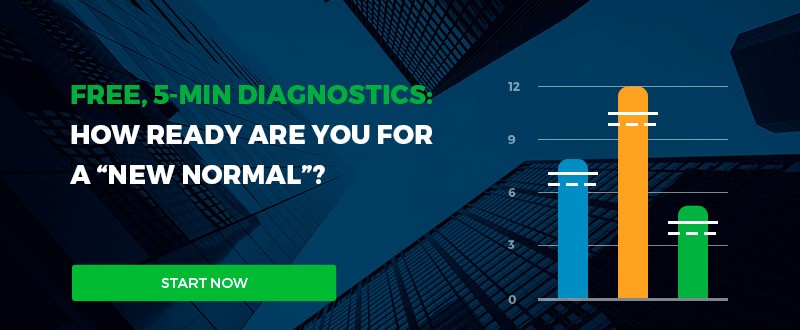 Running and managing virtual events is still a novelty for most businesses, although the pandemic is forcing us to relearn and re-adjust on the go. Fortunately, with the vast choice of online event management systems, integration tools and event management platforms, "how to host a virtual event" should no longer be a problem.
In some cases, though, ready-made SaaS solutions won't apply. Every business is unique, and you may need to build an event technology platform or integration tools tailored specifically for the individual needs of your organization.
Need more info on how you can leverage event technology to generate leads and gain more exposure? Contact our expert team now for a free consultation!
Read also: