Machine learning, once confined to the domain of scientific research, is now rapidly penetrating the eCommerce industry as an irreplaceable tool for many businesses.
Companies turn to AI to gain better analytical insights, craft more accurate recommendations for customers, reduce operating expenses, and stay ahead of competitors. As the technology advances, more and more businesses rush to adopt it and make the most out of the newly offered opportunities.
In fact, the market for artificial intelligence in retail is growing so fast, it is predicted to reach $10.9 billion by 2026, a six-fold increase from its value of $1.8 billion in 2020.
In this article, we'll uncover what exactly makes AI in eCommerce so useful and help you identify how you can apply this technology to enhance your company, regardless of its size and niche.
1. Personalization
As a tool, AI is powerful in receiving large datasets and extracting actionable insights and predictions out of them. When applied to pools of customer information that companies tend to accumulate, this technology can help achieve a new level of personalization that boosts sales and reinforces brand loyalty.
One of the most useful applications of artificial intelligence in eCommerce is utilizing it to generate accurate product recommendations. An AI system can process the data about each client's previous purchases, page visits, wishlists, clicks, searches, and other parameters to suggest the right products at the right time.
To further expand the capabilities of this technology, you can implement it across all platforms you use, including a website, email newsletters, and a mobile app.
In addition to increasing your revenue, personalized suggestions can provide a better customer experience: as much as 91% of consumers state that they are more inclined to purchase from the same provider repeatedly if they have had a pleasant and personalized customer journey.
Likewise, B2B enterprises also benefit from demonstrating how well they know their clients' business goals and needs by offering personalized services.
Overall, AI helps you localize and adjust your content to suffice each of your audiences. You can use it to personalize your site or app on all devices, let your customers feel appreciated, and increase sales without employing additional human resources.
2. Forecasting and analytics
In addition to personalization, artificial intelligence in the retail market serves to help you achieve more informed decisions. Companies use it to derive more accurate forecasts for sales, stock management, and marketing outcomes.
In particular, AI adoption allows you to improve your targeting by analyzing where your potential customers come from, what relevant interests they display on social media, and what age or gender groups you should focus on. Furthermore, the technology makes it possible to increase lead generation by discovering clients who are already shopping with your competitors and marketing to them specifically.
Besides helping companies find fitting audiences, artificial intelligence in a retail business is useful for predicting the success of your planned innovations. Whether it's a launch of a new product or a rebranding campaign, machine learning models can use historical and market data to suggest how well the company will fare after implementing particular changes.
Read also: Predictive Analytics: Transforming Data into Actionable Insights
3. Fraud detection
Battling fake reviews and forged products is another application of AI that retailers can greatly benefit from.
Fake reviews can be devastating to companies. Besides failing to reflect the real quality of products, they impact customers' buying decisions as much as legitimate reviews do, giving rise to product returns and client disappointment.
An AI system can identify fake reviews because, unlike human employees and customers, it's not restricted to viewing only several entries at a time. Having access to all current reviews as well as archived ones, AI applies sentiment analysis to discern which comments are likely to be fake.
A similar mechanism can be employed to spot and report counterfeit items. AI adoption allows companies to identify third-party sellers and analyze how frequently they post, what kind of products they typically sell, and even go as far as determining whether the reviews on their goods are real.
4. Warehouse and inventory management
One of the greatest challenges in the retail industry that AI helps overcome is optimizing warehouse storage space, logistics, and delivery times. Gartner reports that approximately 77% of eCommerce companies will opt for implementing AI into their operations by the end of 2021, and 87% of them also reveal that they will first introduce smart technology into their inventory management.
Predictive capabilities of artificial intelligence in eCommerce stem from studying long-term patterns in customers' buying behavior. An AI system can therefore accurately forecast which goods and what amount of them will be required at each warehouse by location. This way, smart technology helps keep products from spoiling, reduces overstocking expenses, and cuts down the delivery time.
Integrating eCommerce AI into inventory management also helps
anticipate rapid changes in demand;

monitor and maintain optimal temperature, humidity, lighting, and other conditions inside warehouses, depending on what products are stored there;

conduct preventive maintenance of on-site technology;

analyze past incidents and find the best preventive solutions;

automate packing, as well as pick-up and drop-off procedures by using connected machinery.
5. Robots in physical stores
As robots become sleeker and smarter, the benefits of artificial intelligence in eCommerce stretch beyond online marketplaces. Modern machines work not only in warehouses but in stores—they interact with customers directly and help employees create an inviting space.
Basic robots like PadBot P3 and LoweBot mainly serve to greet customers at the door and answer simple questions. These robots can direct clients to the products they're looking for, and they can also retrieve a human worker when some issue can't be resolved without one. By taking care of such fragmented and quick tasks, these robots allow human employees to focus on more unique and creative objectives.
With the continuous growth of artificial intelligence in eCommerce, more sophisticated robots also start inhabiting stores. Millie by Australian Woolworths, for instance, can move through the store to detect and clean spills or other potential hazards.
Another robot by Simbe Robotics called Tally is specifically designed to survey the shelves and alert the staff about misplaced items and products that are nearly out of stock. This type of machine uses cameras to record the visual data (e.g. products and labels) and computer vision to process it. Working in conjunction with other smart technology pieces or employees at the store, robots like Tally can significantly enhance inventory management.
While it is true that robotic AI for retail is still in its infancy, customers already display a considerable amount of interest and trust in this technology, inspiring businesses to further explore its potential.
6. Visual and voice search
Just like physical stores had given way to online marketplaces, and mobile apps subsequently grew dominant in the field, voice search is accelerating towards the point when it becomes the preferred shopping method for many customers.
More than 60 million people in the U.S. alone own a home speaker system. Moreover, 62% of them claim they do AI shopping through their Alexa or Google Home rather than conventional ordering at least once a month.
Voice assistants enable people to order quickly and receive an empathetic, human-like response instead of a plain order confirmation—both vital to cultivate trust and loyalty to your company.
Read more about the impact of voice technology: Embracing Digital Disruption with Voice Technology
Another application of AI in eCommerce is visual search that enables consumers to find similar products by images instead of text. This feature brings customers to their desired items faster by eliminating the hassle of inaccurate queries.
Besides, it appeals to one of the primary senses that motivate people to make a purchase: we like the products we can see, particularly when it comes to online shopping.
7. Chatbots and customer support
As we have already established, customers in 2021 want their online shopping experience to be as personalized and smooth as possible. While voice search and accurate recommendations contribute to providing a high-level service, retailers need more comprehensive solutions to meet their clients' rising expectations.
Chatbots are a perfect example of how artificial intelligence for eCommerce can tackle several business challenges simultaneously. These programs are automated and powered by machine learning. They use natural language processing (NLP) to interpret written or spoken language, allowing customers to ask questions and receive answers in a manner that resembles a normal human conversation.
As an eCommerce AI tool, chatbots are incredibly useful for providing round-the-clock customer support. Unlike human employees, bots don't have to sleep or rest, so you can supply your clients with a tireless and ever-benevolent helper while saving costs. A user simply needs to describe a problem they're having, and a chatbot will assess if an employee's assistance is required to solve the issue.
In most cases, users will be able to resolve their problems without additional help, given appropriate instructions. These capabilities of chatbots serve not only to provide 24/7 customer support but take on minor and repetitive issues, freeing up employees' time and increasing their productivity.
In addition to solving technical difficulties, chatbots can be endowed with a more proactive approach. They can guide customers through your online store, display item information, and process orders.
Read also: Chatbot Apps: The Future of Customer Service
8. Virtual assistants
The growth of artificial intelligence in eCommerce brings retailers closer to providing an online shopping experience that feels as real and personal as going to a store and talking to a human consultant. Virtual shoppers aim to replicate the impact of in-store sales personnel and take the conversational capabilities of chatbots even further.
Essentially, a virtual assistant in retail is a service integrated within your website or application that performs the following main functions:
It allows customers to type or say what they're looking for and immediately displays items of interest, using the data from the request as well as the information about each particular customer when available,

It provides targeted product descriptions and supplies additional details as requested.

It helps customers make an order without encountering any technical complications.

It suggests similar items and informs clients about your store's discounts, special offers, and upcoming product releases.

It connects particularly promising leads to human employees, facilitating conversion and retention.
Although virtual assistants have spiked due to pandemic-related lockdowns, the technology is likely to solidify as a trend and continue growing as the capabilities of artificial intelligence in retail become more refined.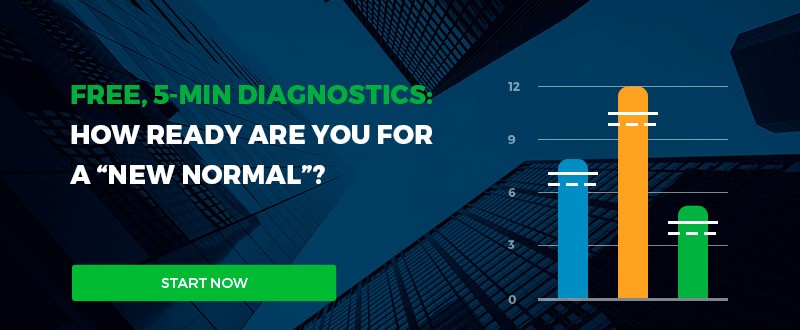 9. Automated product tagging
Another benefit of eCommerce AI is the possibility to establish automated tagging of products. Retail companies typically have catalogs with thousands of products in them, including items of the same type but of different color, size, material, etc. Tagging them appropriately is crucial to making products easily discoverable and keeping your digital catalog well-organized.
Since tagging is a classification task, an AI system presents a perfect tool to accurately tag newly entered products without human intervention.
10. Dynamic pricing
In addition to its many perks, AI for retail can provide companies with financial intelligence from their competition and generate pricing suggestions. This kind of tool ensures you can respond to fluctuations in pricing on your market quickly. It also helps discover how other companies change their product assortment and adjust your own product mix accordingly.
How to get started?
AI in retail is a powerful and flexible tool that allows companies to leverage big data instead of simply accumulating volumes of unused information. By implementing this technology into your business, you can learn more about your customers' buying patterns, identify new prospective target audiences, monitor competitors' activity, and achieve new levels of automation and optimization.
As the future of artificial intelligence in eCommerce promises more and more extensive solutions, it's best to start small and slowly build upon this base, integrating AI into more key processes without disrupting them.
Having a reliable team and expertise to support the development process is crucial for introducing AI into your business. Don't hesitate to contact our experts today and discuss where eCommerce AI can meet your aspirations.
Read also: