Accelerated, agile
Digital Transformation
Top digital transformation experts to guide you safely through your digital challenges
Dedicated R&D and DevOps talent pool to empower your business with AI, Big Data, IoT & Cloud
Intelligent, data-driven platform for 360° Executive insight and governance
BOOK A FREE CONSULTATION
Why us?
We help our clients reach their full potential and drastically reduce costs by offering transparent and reliable access to the best and brightest talent.
See what our clients say about us
Quick facts
Fortune 500
companies we served
Offices
in the UK, Israel and Ukraine
Customer
satisfaction rate
Average experience
per team member
How does it work?
Whether you are looking to modernize your legacy systems or to entirely transform your business by exploiting advances in technology, we are your one-stop shop in agile digital transformation.
STEP 1
Book an initial meeting with our senior innovation manager to discuss your digital challenges.
Receive a fixed-price proposal and detailed action plan for a discovery phase.
Get introduced to your team of experts at Eastern Peak with whom you will be working to define your agile transformation plan.
STEP 2
Focused Business Diagnostics: Investigation of your business processes, product, existing infrastructure and business objectives.
Solution Design: Discovering innovative solutions and opportunities for digital transformation.
Agile Plan for Digital Transformation: Legacy system modernization and new technologies adoption plan to execute a digital transformation strategy in a gradual way.
STEP 3
Once you receive and discuss a suggested strategy with your major stakeholders, we move into the implementation phase that starts with brining to life the most important to your business initiatives.
Strategically Important Initiatives: Implementing initiatives that are strategically important, pay back quickly, and reduce complexity.
A Digital-Ready Enterprise: Ongoing support to facilitate a continuous business growth and innovative, data-driven vision of your enterprise.
360° Executive
Insight &
Governance
You will monitor and govern the entire process through the Executive dashboard within our intelligent platform that will provide you with a holistic view of your business architecture, from business processes to application services.
Book a consultation with
one of our senior product managers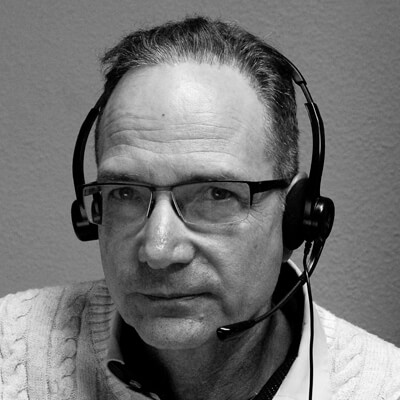 Atzmon Ghilai
VP of Product Management
Product manager with over 20 years of experience in software development. Since 2012, he has been managing the R&D sites of Israeli companies in Ukraine. A reputable lecturer and result-driven practitioner.
Research and development
Programming
Product strategy
Project management
Business requirements analysis
Oleg Roberman
Product Manager
Oleg possesses 12+ years of management experience in project and product management. He is experienced at resolving complex business issues and making things happen across multi-functional teams through innovation and creative thinking.
Project management
Budget design and monitoring
Product strategy
Programming
Startup strategy
Rami Anwar
Project Manager
Senior technical project manager with deep expertise in software development and GIS technologies. Possesses outstanding analytical and planning skills.
Planning and defining the scope
Resource planning
Project management
Programming
Distributed team management
What you get
A free time and cost estimate.
Professional advice.
We keep your ideas safe.